Wildfires, Agriculture and Water Wisdom
Posted on : August 25th, 2020
What you've heard on the news this week is true: California is burning again. Historically high temperatures along with lightning strikes (rare for us in NorCal) have created chaotic conditions. Thankfully, the 34 Butte County Lightning Complex fires are being contained as of this writing and pose no threat to the community. So we at Maisie Jane's California Sunshine Products are safe…and grateful! (Alas, other counties—including my own, on the Central Coast—are not so fortunate, with massive evacuations, dangerously poor air quality, and growing numbers of homes, farms and animals  lost.)
Changing weather patterns and extreme heat and drought conditions mean that preparing for wildfires is a year-round job for us.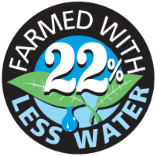 In order to protect our crops, our workers and families, our environment, Maisie Jane's is committed to sustainable farming practices. With almonds as one of the state's largest crops, we join other water-wise California family farmers in embracing methods and technologies—such as micro-irrigation, water monitoring, solar pumps and more—designed to preserve our most valuable natural resource. As a result, we use 22% less water than farms that do not use water-wise practices. Read more about our sustainable practices here.

That's why Maisie Jane's is well positioned to continue to provide you with nutritious and delicious almonds and natural nut products now and well into the future. Better regulations and innovations mean more quality food, less water usage, safer agricultural communities and a happy planet.
If you are in an area affected by the fires, we are thinking of you with love and concern.
Please stay safe and be well! And if there's a concern about your order due to evacuation, impeded mail delivery or any other reason, don't hesitate to let us know. We'll help make it right as best we can.
______________________________________
Maisie Jane's California Sunshine Products, Inc. was founded on strong beliefs and passion for offering unique, flavorful, top-quality nut products. We embrace earth-friendly practices that start on our family-owned and operated orchards. We use organic farming practices and continue in the process by using all-natural ingredients with no preservatives or GMOs. We believe in honest, friendly and helpful customer relations at all levels. We take pride in every task, every day, with every person.