Why We Are Grateful For 2020
Posted on : November 29th, 2020
Happy post thanksgiving everyone!
We hope you ate lots of turkey and mashed potatoes, maybe tried the "Green Bean and Almond" dish we wrote about in one of our previous posts, and made new memories with loved ones. Now that the business of the holiday has passed and we are looking towards Christmas, we wanted to take this moment to pause and share what we are grateful for because there is so much to still be grateful for despite this year's hardships.
We are grateful for another end of harvest and all the bounty it has brought us.
You've followed along with our story and have seen what that time of year looks like for us. Right about now we are wrapping up (literally) and getting all of our goodies ready for you to take home or send to others. We are grateful for our employees who tirelessly work hard during our busiest part of the year. We are our course grateful for family, always. We are grateful for the new baby almond trees we just got delivered by Sierra Gold Trees that are waiting to be planted so they can grow roots and produce almonds in 2-3 years. A farmer's work is never done!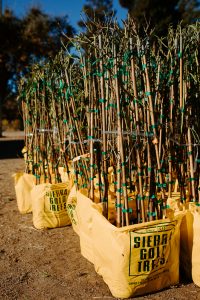 But most importantly, we are grateful for YOU.
We can't thank you enough for choosing to support local, eat all-natural ingredients, and carry our small family business to continued success. When you purchase from our Maisie Jane store you are not only supporting us, but also many other small businesses in the area that need it as well. You make all the hard work worth it. If you'd like to know more about our amazing small business companions we feature in our store, check out our website under Country Store, or come in for a visit!
And don't forget, our December sale for 15% off all gift rounds starts December 1-31st, as well as many other discounts and sales. Tis' the season! 
There is so much more to be grateful for we simply don't have enough room to write it down here. We hope that you all find the joy and gratitude that this year has offered and still has to offer. Cheers!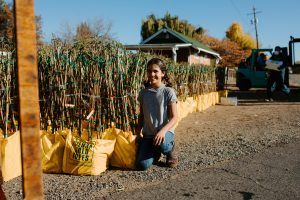 Maisie Jane's California Sunshine Products, Inc. was founded on strong beliefs and passion for offering unique, flavorful, top-quality nut products. We embrace earth-friendly practices that start on our family-owned and operated orchards. We use organic farming practices and continue in the process by using all-natural ingredients with no preservatives or GMOs. We believe in honest, friendly and helpful customer relations at all levels. We take pride in every task, every day, with every person.