What Will You Bring to the Holiday Party?
Posted on : December 4th, 2018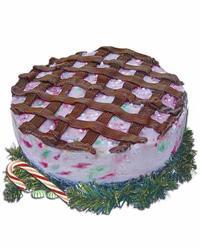 It's that most wonderful time of the year when people are hustling and bustling, buying gifts for friends and family near and far. And then the holiday party season will begin! It's not too early to plan for one—either your own or what you will bring to someone else's. I never like to arrive empty-handed. Do you? But what should you bring? Maisie Jane's to the rescue!
We make it easy at Maisie Jane's with a wide assortment of gifts, gift baskets and special treats. Come on by our delightfully decorated little country store at 1324 Dayton Road in Chico or shop online and have them delivered to you! You can also pick out what you want online and save money on shipping by choosing free In-Store Pick-up. Let us know when you want to pick your items up and they'll be waiting for you behind the counter when you arrive.
But what should you choose? Well, let's consider a few of our favorite offerings:
Nut Rounds
Our festive nut rounds are so easy to bring to a party or set out on the table at your own house. And they come filled with a nice assortment of delicious flavored nuts from Maisie Jane's. Choose from savory selections, chocolate favorites or a Mix & Match Combo that has some of each! For an especially nice gift try our Stack of Goodies selection: a small round of Chocolate Toffee, Dark Chocolate, Truffle, and Cappuccino Almonds on top of a large round of Cinnamon Glazed, Tamari, Orange & Spice, and Country Herb & Garlic Almonds, all tied together with a beautiful holiday bow.
On Cloud Wine
Want to make a special impression? Wine and chocolate is always a hit! And this combo is extra special indeed: First it comes in a beautiful wood with pressed-tin accent keep-sake box that's a nice gift in itself. But inside is the real treat! Bertagna Son Kissed Vineyards Sangiovese wine paired with Joy Lynn's award winning Hop Salt Stout Caramels, Maisie Jane's Tamari Almonds, Orange and Spice Almonds, Dark Chocolate Almonds, and Cappuccino Almonds.
Family Fun or Office Enjoyment Gift Basket
Have a larger number of people to please? Our Family Fun or Office Enjoyment Gift Baskets are real crowd pleasers! Choose from a variety of sizes and offerings. They all include a wonderful selection of treats, perfect for setting out at a party or holiday table. If you liked the wine idea, for example, try Family Fun or Office Enjoyment #3. Imagine the look on their faces when they see this wonderful large gift basket filled with Bertagna Son Kissed Vineyard's Sangiovese Wine, Wine Wafers, Maisie Jane's Large Chocolate Delight Nut Round, Large Sweet & Salty Nut Round, Two bags of Caramel Corn & Almonds, 14 oz Roasted Almonds, 10 oz Roasted Salted Pistachios, 12 oz bag of Roasted Salted Cashews, Chocolate Cherries, and dried Apricots. Nicely decorated with one of our handmade signature holiday bows!
Handmade Pie!
Did you know that Maisie Jane's makes some of the most scrumptious pies available? These are only available locally as they won't stay fresh shipping across country. But you can order them online and pick them up the same day you want them. Try our festive Peppermint Fudge Ice Cream Pie: yummy Peppermint ice cream with a rich fudge topping, stacked on an Oreo cookie crust. Or consider our amazing Turtle Pecan Ice Cream Pie: a dark chocolate cookie crust with premium vanilla ice cream and then topped with layers of rich fudge sauce, caramel, and freshly roasted pecans. Want MORE chocolate? Try our Chocolate Truffle Cheesecake Pie : a sinfully rich silky center balanced with a hint of espresso on top of a delightful chocolate almond crust. And who can resist Auntie's Almond Butter Pie! It features a rich, creamy filling on an almond butter crust, topped with crunchy roasted almond pieces. The crust, filling, and topping contain our very own premium almond butter. It's a local favorite for sure!
Now you're ready for that holiday party!
Thank you for supporting local family farms and the local community! All people who have been affected by the Camp Fire will get 15% off with proof of residence.
---
Maisie Jane's California Sunshine Products, Inc. was founded on strong beliefs and passion for offering unique, flavorful, top-quality, nut products. We strongly believe in earth-friendly practices that start on our family owned and operated orchards. We use Organic farming practices and continue in the process by using all-natural ingredients with no preservatives or GMOs. We believe in honest, friendly and helpful customer relations at all levels. We take pride in every task, every day, with every person.