What to Bring to the New Year's Eve Party
Posted on : December 30th, 2019
You got a last minute invitation to a New Year's Eve party and you don't know what to bring? If you live here in Chico, pop on by to Maisie Jane's! We have a wide assortment of gift baskets, gift rounds, and lots of other goodies and surprises just perfect for last of the year, first of the year gift-giving!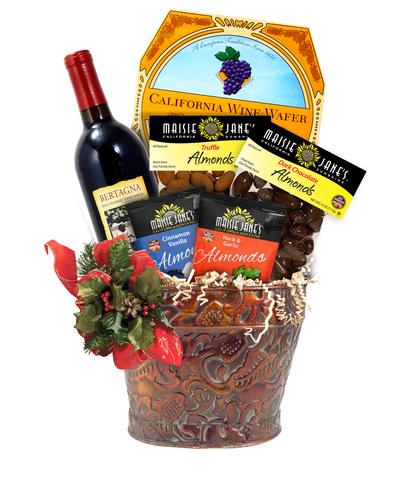 I love the Perfect Wine Basket as a hostess gift for the holidays! The items chosen to put in this beautiful decorative pail are perfect for adding to a New Year's Eve celebration. It includes Bertagna Son Kissed Vineyard's Barbera Wine, California Wine Wafers, Maisie Jane's Cinnamon Vanilla Almonds, Country Herb & Garlic Almonds, Dark Chocolate and Chocolate Truffle Almonds.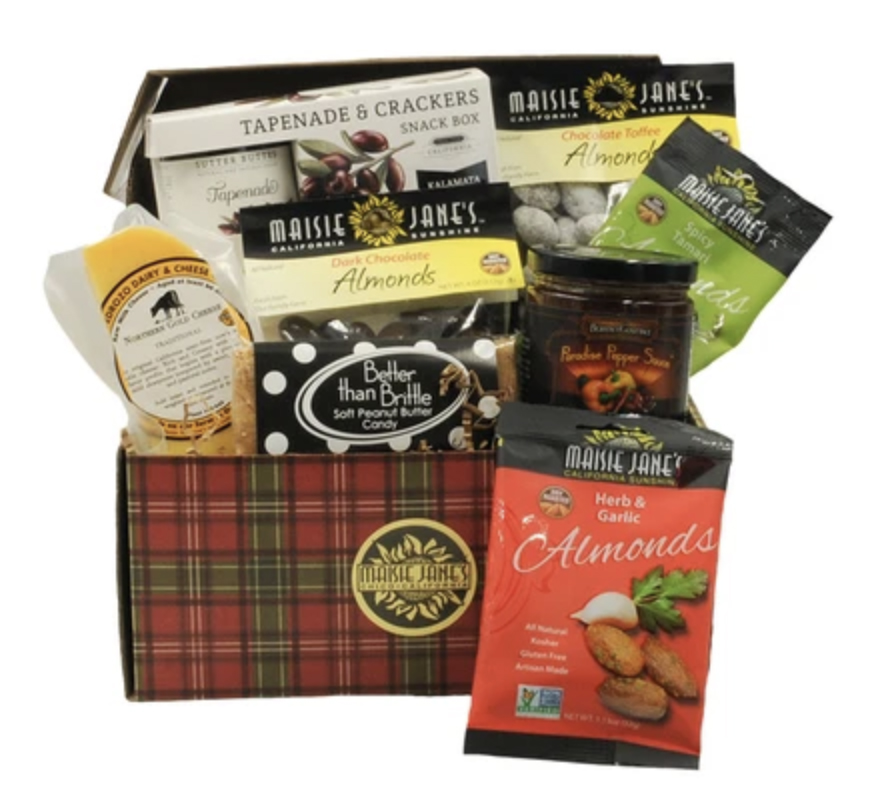 Was the invitation for a potluck? Try Lilia's Delicatessen Box featuring some of Lilia Janes', (Maisie Jane's youngest daughter), favorite gourmet foods. Included is Pedroza cheese, Sutter Butte's Olive and Fig snack box,  Brannen Gourmet Paradise Pepper Sauce, Better than Brittle Bar,  Maisie Jane's  Herb & Garlic Almonds, Spicy Tamari Almonds,  Dark Chocolate Almonds, and Chocolate Toffee Almonds. All ready to put out on the holiday table, no cooking required!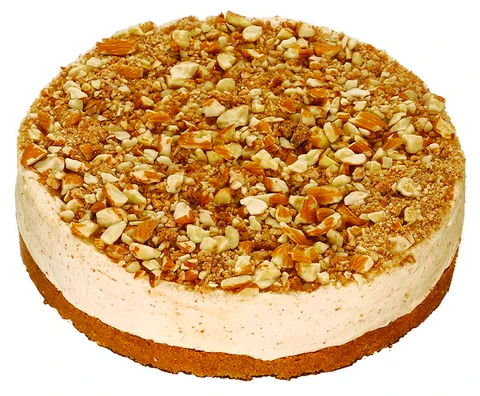 Call Ahead and Have Us Put Aside a Pie!
Our pies go fast at this time of year! So call ahead at 530-809-2436 to see what we have left and ask us to put your name on one. At the time I'm writing this post, we have Auntie's Almond Butter Pie, Chocolate Truffle Cheesecake Pie, Peppermint Fudge Ice Cream Pie, or Turtle Pecan Ice Cream Pie. All of them feed 10-12 people and they will certainly be satisfied and delighted!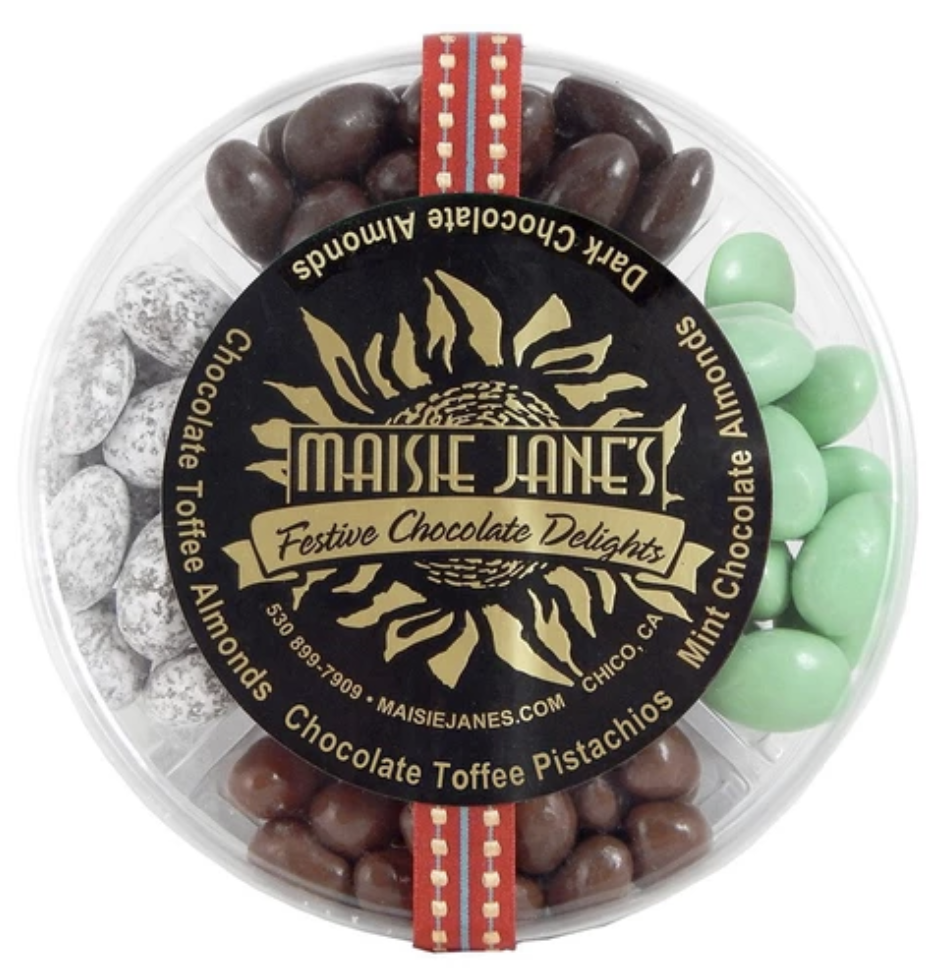 If you're seeing this today, Monday Dec. 30, it is not too late to take advantage of our 15% off Chocolate Sale! This sale price is only good for online purchases but you can order now and pick it up in the store later today or tomorrow! All chocolate is on sale through the end of December so don't delay!
---
Maisie Jane's California Sunshine Products, Inc. was founded on strong beliefs and passion for offering unique, flavorful, top-quality, nut products. At Maisie Jane's we strongly believe in earth-friendly practices that start on our family owned and operated orchards. We use Organic farming practices and continue in the process by using all-natural ingredients with no preservatives or GMOs. And we believe in honest, friendly and helpful customer relations at all levels. We take pride in every task, every day, with every person.