The Countdown To Harvest Begins
Posted on : July 27th, 2021
It's that time of the year again.
When the shells start to split, it's almost time to pick, or shake in our case!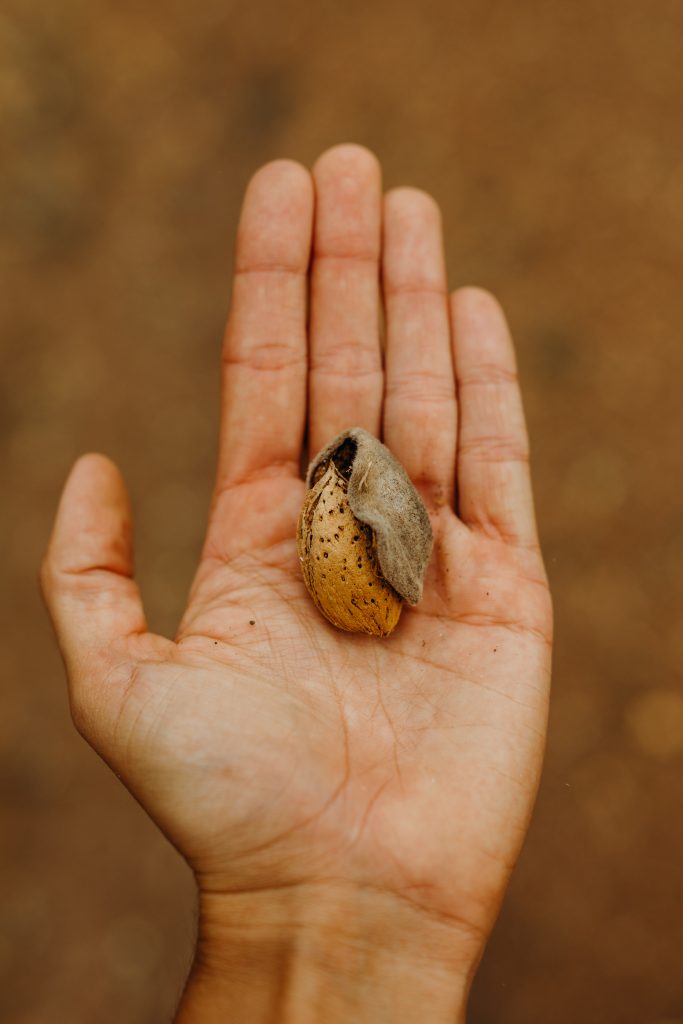 If you take a stroll down the lanes of an almond orchard right about now, the nuts are speaking to us. A tell-tale sign that harvest is growing near is when the outer shell of the almond splits, revealing the inner shell inside. It's almost as if they are saying, "Hello! I'm in here ready to eat!"  Right now these splits are drying up, which will turn the hulls from green to brown (pictured above.) It's crucial to let them properly dry out and mature to achieve that perfect almond taste. This typically happens at the end July into early August, and harvest is usually officially underway by mid August into early September. When almost all of the tree has split and nuts have dried, it's ready to get the shakers and harvesters out and get to work. Our Maisie Janes Natural Almonds are as if you picked them right off the tree since we don't add anything to them!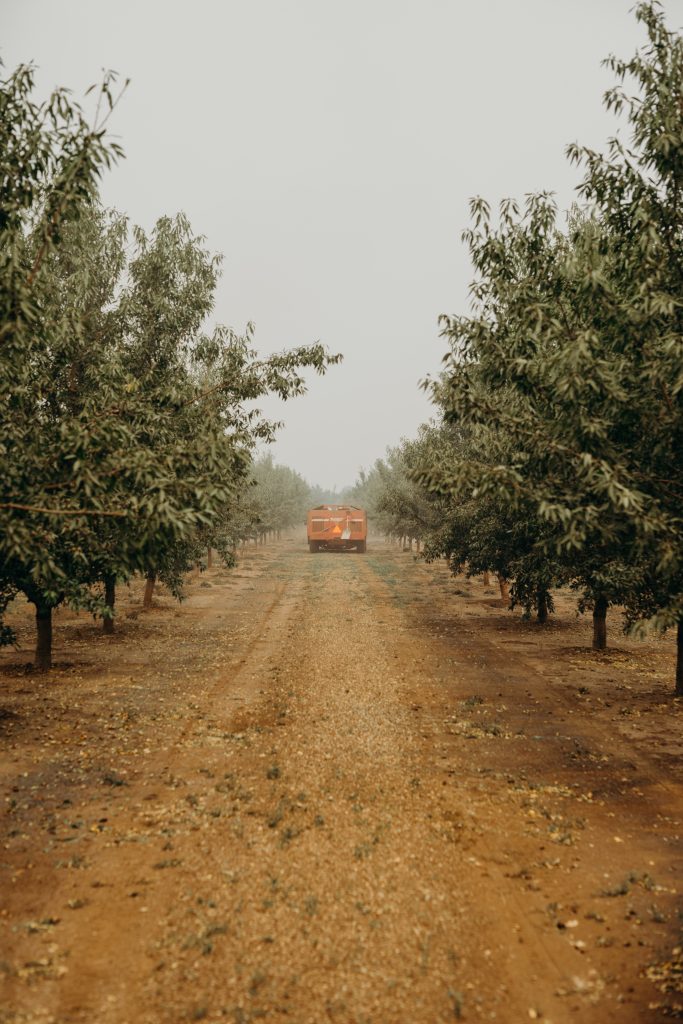 We've gone into detail about harvest in previous posts from last year; how the machines work and the sorting process from start to finish. The annual life cycle of an almond is quite the endeavor. If you need a refresher, just click here!
Soon you will see plenty of workers in the orchards busy collecting the benefits of the years hard work.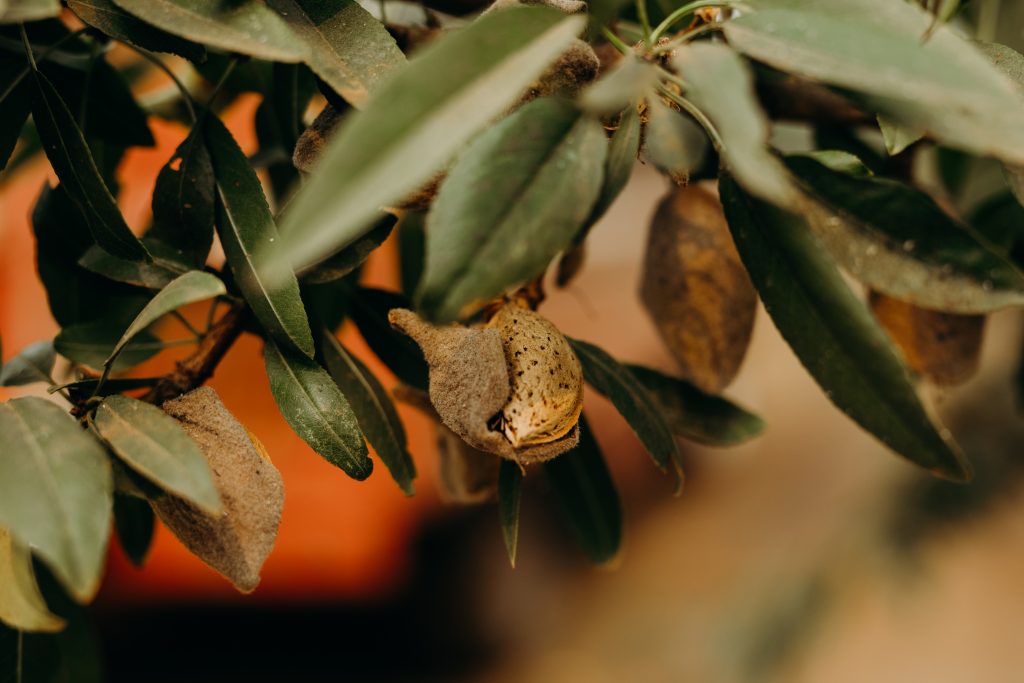 Maisie Jane's California Sunshine Products, Inc. was founded on strong beliefs and passion for offering unique, flavorful, top-quality nut products. We embrace earth-friendly practices that start on our family-owned and operated orchards. We use organic farming practices and continue in the process by using all-natural ingredients with no preservatives or GMOs. We believe in honest, friendly and helpful customer relations at all levels. We take pride in every task, every day, with every person.