One Ingredient Nut Butter
Posted on : January 21st, 2020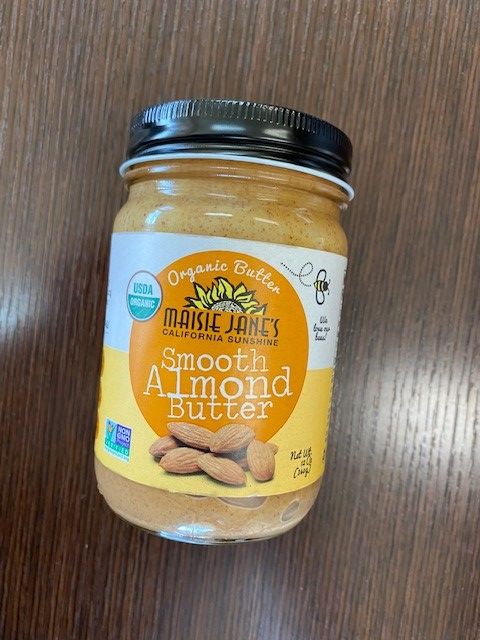 What's in our most popular nut butters? Just one ingredient: nuts!
What else do you need? Extra oil (and fat)? Noooo. Extra sugar? I don't think so! Extra salt? If you have high blood pressure, you certainly don't want that. Our natural and organic nuts are wholesome, naturally delicious, and good for you exactly as they are! We don't add preservatives, additives or emulsifiers either. Sure, that means you'll want to mix the oil that rises to the top back in . . . but we think that's worth it!
PRO TIP: Store your unopened nut butter upside down on the counter for a couple of hours. That will make the oil on top start to migrate in the opposite direction. Then open the top and mix it up good before storing the jar in your refrigerator. The cold of the refrigerator will help keep the oil from separating as much and eliminates the need for preservatives.
We have both almond and cashew one ingredient nut butters:
Smooth Almond Butter or Crunchy Almond Butter, Organic Smooth Almond Butter or Organic Crunchy Almond Butter, Creamy Cashew Butter or Organic Cashew Butter. They are all made from 100% dry-roasted nuts, which makes them the healthiest product we can make! Plus they are non-GMO Project verified, Kosher certified, vegan, gluten-free, and made in plant that does not process peanuts so you can sure they're the best choice for you and your family.
Not all nut butters are made the same. Try Maisie Jane's one ingredient nut butter today!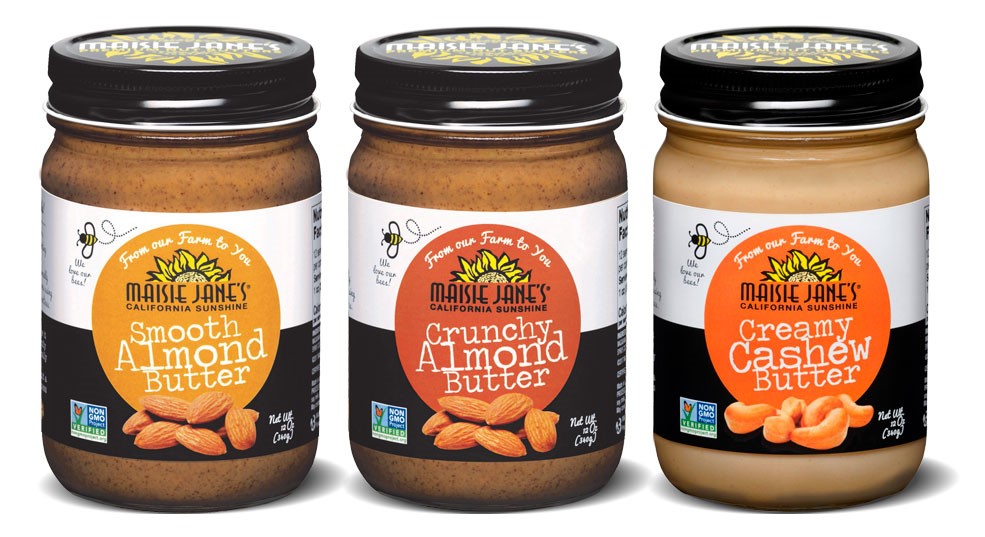 ---
Maisie Jane's California Sunshine Products, Inc. was founded on strong beliefs and passion for offering unique, flavorful, top-quality, nut products. At Maisie Jane's we strongly believe in earth-friendly practices that start on our family owned and operated orchards. We use Organic farming practices and continue in the process by using all-natural ingredients with no preservatives or GMOs. And we believe in honest, friendly and helpful customer relations at all levels. We take pride in every task, every day, with every person.