Nut Lovers Live longer!
Posted on : February 21st, 2019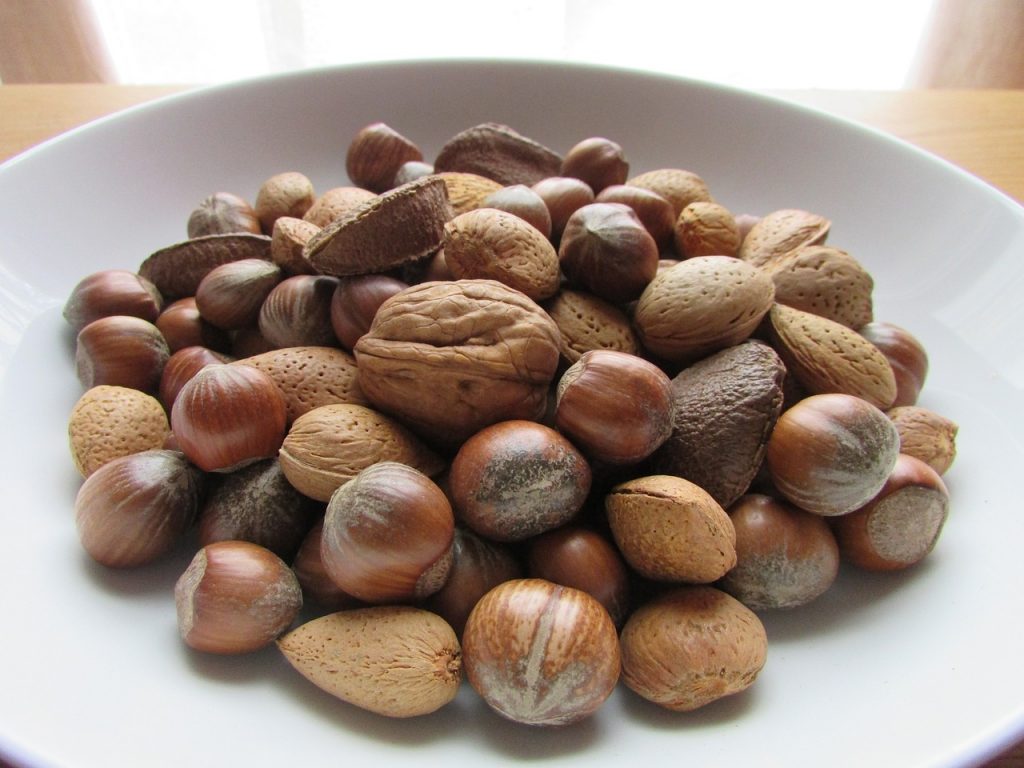 Did you know that according to several studies, such as this one from the New England Journal of Medicine, it has been consistently found that people who eat nuts regularly live longer than people who do not. It is not completely clear why this is true, but it has been observed that eating nuts is associated with a reduced risk of major chronic diseases, including cardiovascular disease and type 2 diabetes, colon cancer, hypertension, gallstone disease, diverticulitis, and a variety of inflammatory diseases.
What was particularly interesting to me in two of the studies cited in the above article was that the protective effect of nuts increased the more people ate them in a week. In fact, those that ate a handful of nuts every day had the best results: they were 20% less likely to have died during the course of the study than those who avoided nuts. That led the FDA to recommend that people eat 1.5 oz of nuts every day as part of a healthy diet and lifestyle.
Of course, there was an interesting question that came up in these studies. People were not told to eat nuts or to abstain—they made their own choices and kept a log of the foods they ate every day during the course of the studies. So the question comes up: were those who chose nuts more likely to have a healthy lifestyle in the first place than those who didn't eat them? It seems that the answer is possibly yes. People who ate the most nuts were also less likely to smoke, more likely to exercise, more likely to use multivitamins, and ate more fruits and vegetables than those who did not. Interestingly, they also drank more alcohol. Nuts are certainly part of an overall healthier lifestyle. But are nuts the only reason these study participants were healthier? No, not at all. It seems that people who gravitate to healthier habits in general, tend to be more likely to include nuts in their diet.
And yet nuts DO have a protective effect according to multiple studies cited in this same report regardless of lifestyle. When people with a healthier lifestyle were excluded from studies, the pattern of nut consumption being tied to better health outcomes remained the same! That's actually the most interesting finding of all. If you're not living a particularly healthy lifestyle in the first place, choosing to regularly eat nuts still improves your chances of living a longer healthier life! Again, be careful about assuming a direct cause and effect—people still freely chose whether to eat nuts or not! But the associations are strong and worth investigating further. People who like nuts enough to freely choose them as part of their diet live significantly longer than those who not.
Oh, by the way, which nuts were seen to have the best effects? All of them. Choose your favorites!
---
Maisie Jane's California Sunshine Products, Inc. was founded on strong beliefs and passion for offering unique, flavorful, top-quality, nut products. We strongly believe in earth-friendly practices that start on our family owned and operated orchards. We use Organic farming practices and continue in the process by using all-natural ingredients with no preservatives or GMOs. We believe in honest, friendly and helpful customer relations at all levels. We take pride in every task, every day, with every person.