New Gift Selections from Maisie Jane's Country Store
Posted on : May 26th, 2020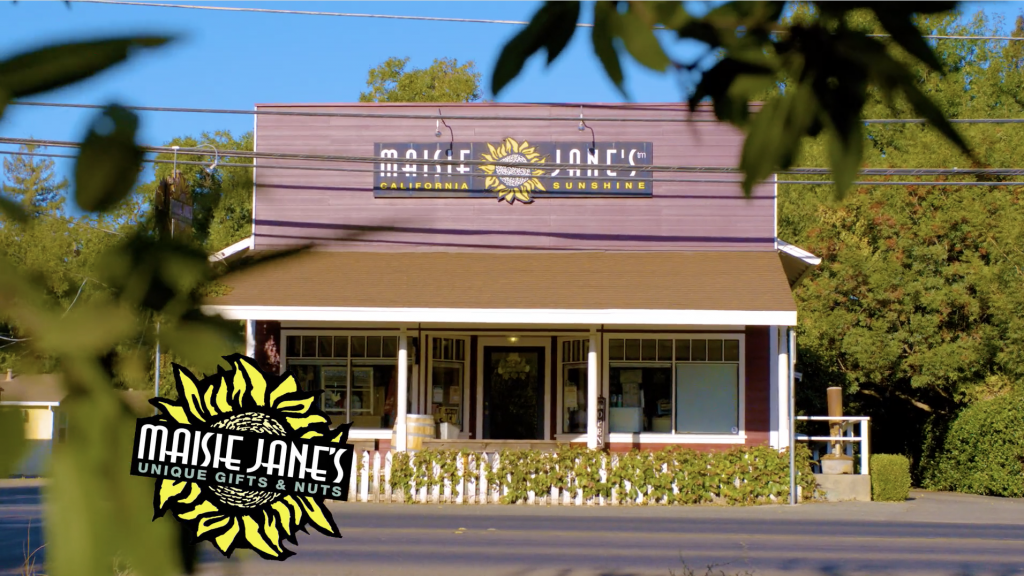 Hooray! Our gift ship is OPEN! We're open Tuesday – Saturday from 10:00 AM – 3:00 PM, no appointment needed! We are following the recommended social distancing and sanitization guidelines set out for us to insure the safety for you and our team! So, grab your mask, we've got the hand sanitizer, and  we can't wait to see you! We have lots of new gift selections—you're sure to have fun.
But if you're not local, can't get to the store, or just don't want to, don't you fret. You can shop online and have it delivered. How easy is that? SO easy! Or shop online and arrange to pick it up at the store.
What's new?
This is fun. Maisie Jane's special salad dressing is DELICIOUS. And it makes a great marinade for a chicken or beef stir fry as well. This kit comes with everything you need to make it, including the recipe! But all of these items are great staples to have on your kitchen shelves so you can't go wrong. Includes Maisie Jane's Smooth Almond Butter, Honey and Sierra Nevada Mustard, Triple Play Traditional Balsamic Vinegar, and Estate Grown Olive Oil!
Looking for a buyers gift for the Butte County Virtual Fair this year?! Look no further. This basket contains Maisie Jane's favorite snacks and its filled to the brim! This Buyers Gift basket features Lundberg Rice Chips, Better than Brittle, Maisie Jane's Caramel Corn with Almonds, Sweet & Salty Treat Round, Mint Chocolate Almonds, Chocolate Toffee Almonds and of course Chocolate Covered Cherries! (If it's really hot, we'll substitute the chocolate with something of like value so it won't melt.)
Here's a basket fit for the queen in your life! It features a Michel Design Works tea towel, beehive salt and pepper shakers, a bee inspired condiment bowl, two wall plaques saying "Welcome To Our Hive" and "Queen Bee" from The Honey Bee Conservancy Co., Maisie Jane's Honey Glazed Walnuts, Organic Honey Glazed Almonds and of course, a Maisie Jane's bee reusable tote! So much fun!
---
Maisie Jane's California Sunshine Products, Inc. was founded on strong beliefs and passion for offering unique, flavorful, top-quality, nut products. We strongly believe in earth-friendly practices that start on our family owned and operated orchards. We use Organic farming practices and continue in the process by using all-natural ingredients with no preservatives or GMOs. We believe in honest, friendly and helpful customer relations at all levels. We take pride in every task, every day, with every person.