Making Your Own Nut Milk Just Became Easier!
Posted on : February 6th, 2020
Have you ever tried making your own almond milk? It's not hard—I've posted instructions before. But you have to take time to let the almonds soak and then strain out all the almond pulp after you blend them with water. It's no big deal as you can use the pulp for lots of things. But it is kind of messy. And it's certainly not something you can do at the spur of the moment!
I really like organic vegan gluten-free nut milk without weird additives and I love the idea of making it myself. But I've often thought that there had to be an easier quicker way. Well, there is! Just use Maisie Jane's organic almond butter! Or cashew butter (even creamier). Or both together (best of all). All you need to do is add at least 1 Tbsp of nut butter to every 1 cup of water you use, perhaps add a pinch of salt, maybe a little vanilla extract (1/4 tsp per cup of water) and blend it up in your blender. It takes 30 seconds! (I'm never going back to the old way again.) You can add a few dried dates if you want it sweeter. Cinnamon is also very nice.
One recipe I found suggested the combination of 2 Tbsp of Cashew Butter with 1-2 tsp of Almond Butter with 2 cups of water. That's my favorite suggestion because Cashew Butter is super creamy but Almond Butter is more flavorful. If you combine them you get the best qualities of both.
But you don't need to stop there at Maisie Jane's! Okay, this is not certified organic and it does have extra ingredients, but have you tried our Chocolate Hazelnut Butter? Imagine Chocolate Hazelnut milk, maybe combined with cashew or almond milk! YUM!!! (My mind immediately thought: "hmm, what would that be like with a little brandy mixed in?" I don't know, you'll have to find out for yourself!)
One thing I do know for sure, using nut butter to make my own nut milk just made breakfast a lot more special!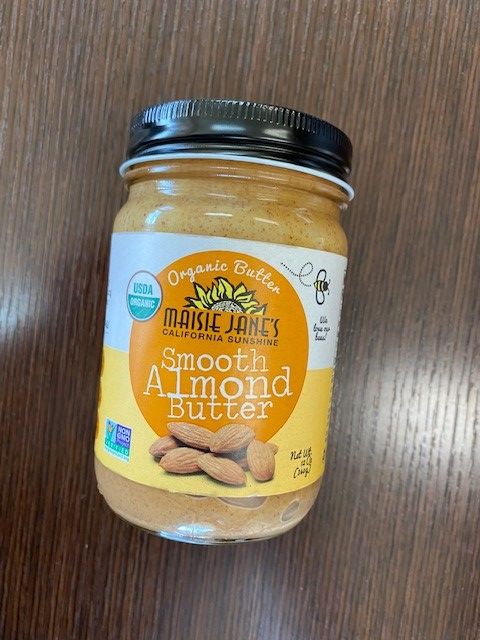 ---
Maisie Jane's California Sunshine Products, Inc. was founded on strong beliefs and passion for offering unique, flavorful, top-quality, nut products. At Maisie Jane's we strongly believe in earth-friendly practices that start on our family owned and operated orchards. We use Organic farming practices and continue in the process by using all-natural ingredients with no preservatives or GMOs. And we believe in honest, friendly and helpful customer relations at all levels. We take pride in every task, every day, with every person.