Make Nuts Part of Your Plant-Rich Diet Plan
Posted on : January 29th, 2019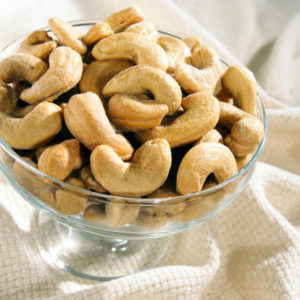 The benefits of adopting a plant-rich diet has been in the news a lot these days. Although there has been a swing in recent years to low carb diet plans, common wisdom before that was to reduce meat and dairy consumption to help lose weight, support heart health, and lower cholesterol. What's the truth? It's hard to say—it depends entirely on the state of your health to begin with, your genetics and how sedentary your lifestyle happens to be. There is no such thing as a one-size fits all approach to eating! However, one thing is becoming clear: the longest lived people typically eat the most plants—vegetables, whole grains, legumes, nuts and seeds.
This does NOT mean they're all vegetarian. However, even you have at least temporarily adopted a low carb, high protein (usually meat-based diet) to help with weight loss, manage diabetes or any other reason, make sure that the carbs you do eat are as plant-rich as possible for the healthiest end results. If you substitute protein-rich plant sources for at least some of the meat in your diet, all the better. According to this recently published study that followed the eating habits of 471,495 Europeans over 22 years, those who ate the fewest fresh vegetables, legumes, and nuts were most likely to develop the most common and deadliest forms of cancer.  And, interestingly enough, a plant-rich diet is also better for the planet!
Reducing the consumption of meat has been touted as potentially one of the most effective ways to combat climate change. That's because one-fifth of global emissions of planet-warming greenhouse gasses come from conventional livestock-grazing and meat production. According to the Food and Agriculture Organization (FAO) of the United Nations, if 50 percent of the world's population restricted their diet to a healthy 2,500 calories per day and reduced their consumption of meat at least 26.7 gigatons of emissions could be avoided from dietary change alone.
How to Succeed with a Plant-rich Diet Plan
Three helpful tips:
Make it fun. My artist mother always used to say that if the colors on your plate were balanced, your diet will be balanced, too. And it's true! The better it looks, the more enticing it will be to eat, and the healthier it will be for you. Aim to fill half your plate at each meal with colorful fruits and vegetables, especially dark green, red and orange choices.
Make it interesting. Add variety and try new things. Did you see an unusual crazy-looking vegetable or fruit in your grocery store? Find out how to cook it and bring some home! Try new recipes or introduce yourself to foreign cuisines you've never tried before. Add new spices, herbs or sauces. Make the changes you want to make a wonderful adventure in creative eating that your family will enjoy and you'll all look forward to.
Make it easy. Always have a variety of easy-to-make foods available that are good for you so you won't be tempted to grab an unhealthy snack or fast food instead. In the winter I practically live on soup and stews. I make a big batch in the slow cooker on the weekend and just heat up a bowl whenever I want to during the week. In the summer, I always have bowls of fresh salad, pre-made cooked whole grains, and already cut up fruits available. Make a nut butter-based sauce or salad dressing or use one of Maisie's Jane's delicious nut butters right out of the jar to dip your fruit in and you have a plant-rich and delicious no-meat dinner or addition to your lunch or evening meal.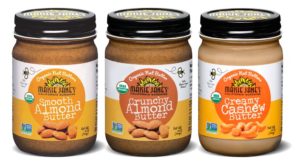 ---
Maisie Jane's California Sunshine Products, Inc. was founded on strong beliefs and passion for offering unique, flavorful, top-quality, nut products. We strongly believe in earth-friendly practices that start on our family owned and operated orchards. We use Organic farming practices and continue in the process by using all-natural ingredients with no preservatives or GMOs. We believe in honest, friendly and helpful customer relations at all levels. We take pride in every task, every day, with every person.