Make Dried Fruits and Nuts Part of Your Pandemic Morning Routine
Posted on : June 18th, 2020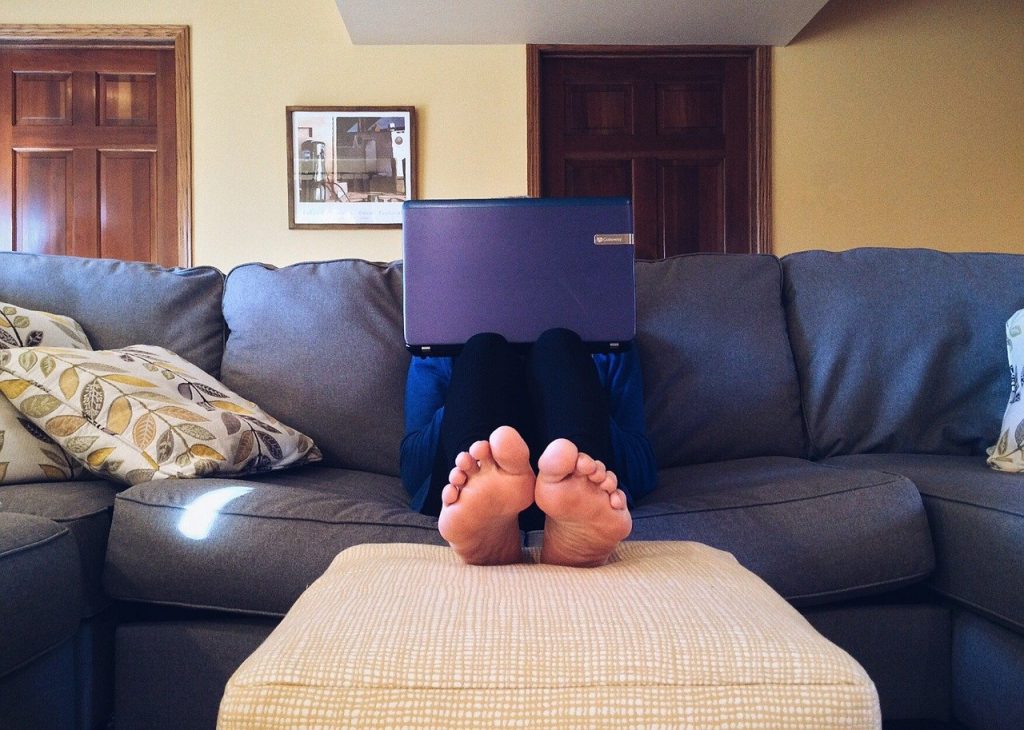 I know, WHAT routine? If you're like me, being stuck at home has wreaked havoc with having a schedule. Does my boss care WHEN I get things done and how I'm dressed while I'm doing it? Nope! Just as long as I get things done and look somewhat presentable from the waist up for Zoom calls! So as soon as I didn't have to add in the time for a daily commute to my workday, going to bed at a decent hour flew right out the window!
That was fun. At first. But it's, actually, not been a great thing for me getting adequate exercise, eating right, and focussing enough on my work projects during the day to keep it from bleeding into the night.
Recently, I've seen numerous articles online about the benefits of having a routine. And one thing I know for sure, eating too late at night and not walking from my car to the office anymore, has been really bad for my digestion. You know what I mean. Dissolving into the couch potato in a bathrobe lifestyle doesn't exactly get things going in the morning! (And it's been bad for the waistline, too.)
So I've been working at having a more regular routine. And, even if I fail at that—or especially when I fail—I have found it really beneficial to add nuts, seeds, and dried fruit to whatever I eat in the morning. Nuts contain the protein and other nutrition I really need first thing in the morning, while both dried fruit and nuts add in the fiber my digestive system requires for a happier, healthier day!
The trick, of course, is as it is with anything. All in moderation! But that's not hard. I just add a handful of chopped nuts and dried fruit to my morning oatmeal or granola. Sometimes I add it to a breakfast smoothie, mix it into pancake batter, use it as a topping for toast slathered with almond butter, or simply pop it into my mouth while drinking coffee and checking email. (Maybe you don't want to follow my lead on that last one!)
I actually have started to lose a little weight doing this though. Well, that and giving up the cookies I might have been tempted to eat instead! But one more word on that. The reason dried fruit and nuts have been a great substitute for me is that it still provides just enough of the sweet I crave with the fiber and better nutrition that keeps me full long into the day. Now if I could only get myself to do a morning walk or jog, it would be all the better!
You, of course, know that Maisie Jane's is the perfect place to go for a wide variety of natural and organic nuts, nut butter, and nut snacks. But did you know that we carry a nice selection of California dried fruits as well? Yep, dried plums, peaches, apricots and dates! Delicious!
---
Maisie Jane's California Sunshine Products, Inc. was founded on strong beliefs and passion for offering unique, flavorful, top-quality, nut products. We strongly believe in earth-friendly practices that start on our family owned and operated orchards. We use Organic farming practices and continue in the process by using all-natural ingredients with no preservatives or GMOs. We believe in honest, friendly and helpful customer relations at all levels. We take pride in every task, every day, with every person.