Maisie Jane's Handcrafted Nut Butter Sale!
Posted on : May 27th, 2019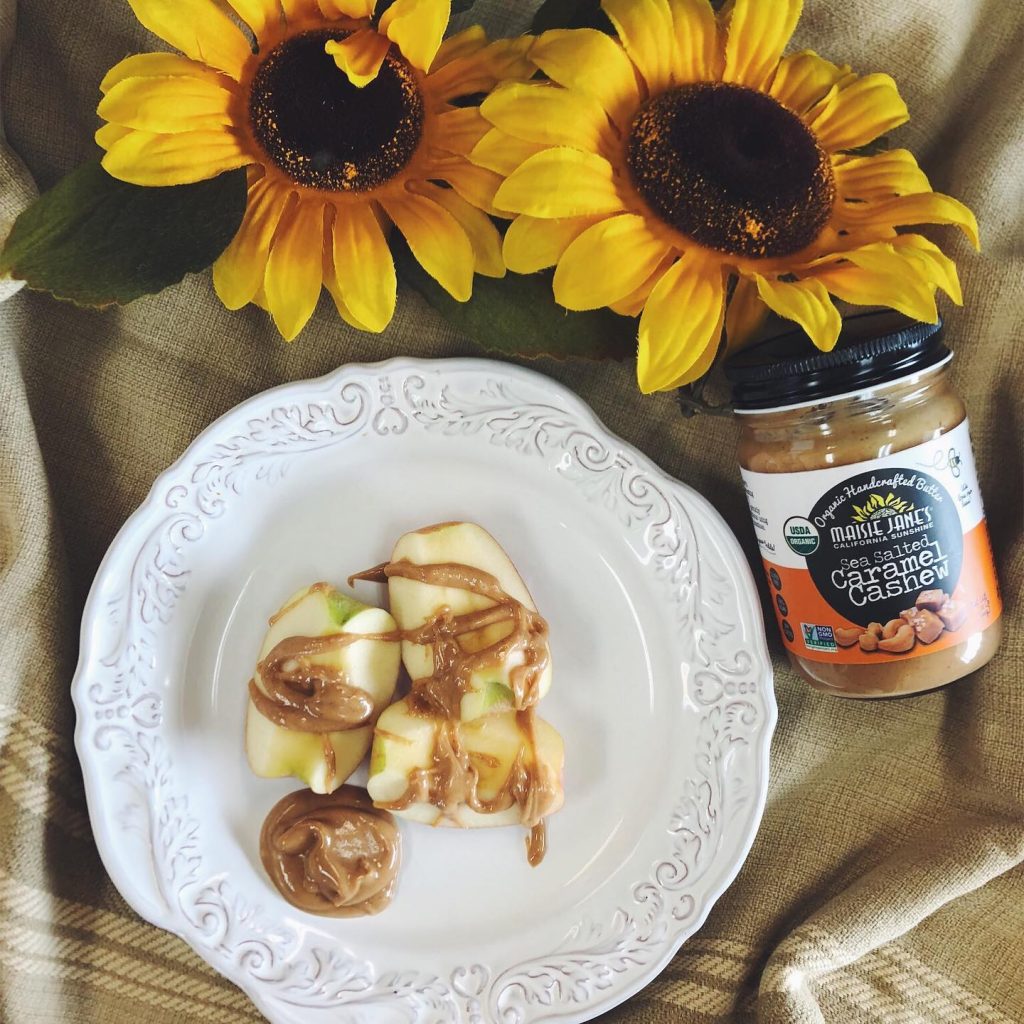 Maisie Jane's has become famous for our popular line of natural and organic one-ingredient nut butters. One ingredient! 100% dry-roasted almonds or cashews, unadulterated by added oil, sugar or what on earth is that ingredients. They're pure, straight forward, nutritious bliss and, maybe, you can't get better than that! But once in awhile we like to have some fun. We know many of you eat our nut butters by the spoonful—what if that spoon combined almond or cashew goodness with something to make it an even more decadent treat? Like chocolate . . . or caramel . . . or . . . sea-salted dark chocolate or caramel?!!!! Oooh . . . too decadent? Hmmmm . . . what if they were ON SALE!!!
Give in to temptation. If you haven't tried our Organic Sea-Salted Caramel Cashew Butter or Organic Sea-Salted Dark Chocolate Almond Butter yet, you really should. An apple a day keeps the doctor away, but imagine what an apple covered in one of these amazing nut butters would do! I promise, this is an opportunity you don't want to miss!
Our Sea Salted Caramel Cashew Butter was created in Maisie Jane's own kitchen and is a delectable blend of sea salt, brown rice syrup, and organic dry roasted cashews. Even better, our locally sourced organic brown rice syrup provides the caramel flavor without added dairy!
It's the perfect indulgence for the health-conscious consumer and a wonderful spreadable topping for all your favorite sweet treats, breakfast dreams, and everything in between.
INGREDIENTS: Organic Dry Roasted Cashews, Lundberg Organic Brown Rice Syrup, Organic Dry Roasted Almonds, Organic Sunflower Oil, Sea Salt.
This handcrafted nut butter combines our famous Organic Almond Butter with the rich silky deliciousness of premium, locally-produced, organic dark chocolate. Then we add the perfect amount of Lundberg organic brown rice syrup, also produced locally, creating a blend of almonds, dark chocolate, and salt that is fancy enough to bring a smile to any 'Foodie' that dares to crack open a jar to indulge healthfully!
Enjoy this decadent treat by spreading it on crepes, waffles, croissants, scones, fruit, crackers, rice cakes, or simply eat it by the spoonful!
INGREDIENTS: Organic Dry Roasted Almonds, Organic Dark Chocolate (Organic Cacao Beans, Organic Evaporated Cane Syrup, Organic Cocoa Butter, Sunflower Lecithin), Lundberg Organic Brown Rice Syrup, Organic Sunflower Oil, Sea Salt.
Both of these nut butters are Certified Organic, Non-GMO Project Verified, Kosher Certified, Gluten Free, Wheat Free, Vegan, and made in our plant that does NOT process peanuts.
Don't miss our Handcrafted Nut Butter Sale! There are limited quantities left.
---
Maisie Jane's California Sunshine Products, Inc. was founded on strong beliefs and passion for offering unique, flavorful, top-quality, nut products. We strongly believe in earth-friendly practices that start on our family-owned and operated orchards. We use organic farming practices and continue in the process by using all-natural ingredients with no preservatives or GMOs. We believe in honest, friendly and helpful customer relations at all levels. We take pride in every task, every day, with every person.