Liven up the Lunchbox: Get Back to School Fuel from Maisie Jane's
Posted on : August 18th, 2017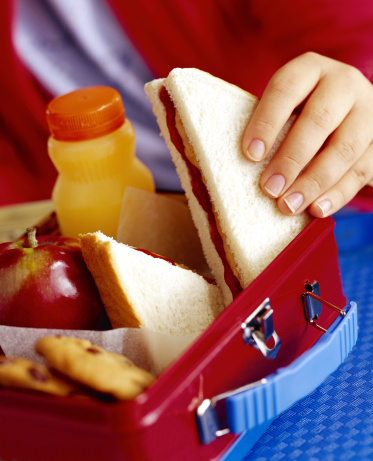 Fall is fast approaching and with it a brand-new school year! Back to busy days of early morning madness, school socials, and finding nutritious ways to keep our kids energized through late night sports practices and homework deadlines. Busy little bodies need extra nutrients to stay on task, run fast, and work hard.
Back to School Fuel calls for high energy brain foods that power little minds and energize growing muscles. At Maisie Jane's we know just how important it is to liven up those lunchboxes with healthy snacks that kids will love, and their bodies need!
We have been inspired by our own growing kids with busy schedules to create protein packed products that help their hearts and minds be the best they can be. Below we share our secrets for happy and healthy kids in the classroom and on the playing field.
Give that Lunchbox some love!
Here are some of our favorite ways to use Maisie Jane's nutrient rich products to load those lunchboxes with Back to School Fuel:
AB&J: Widely considered the best parent hack around, the Almond Butter and Jelly Sandwich is a no brainer for introducing more protein and less fat into your child's diet. This health forward spin on a childhood classic is sure to please even the pickiest of eaters. We suggest pairing Maisie Jane's Smooth Almond Butter with a low sugar, natural jelly, and a whole grain bread. For an even healthier twist, substitute jelly for fresh razzberries or blackberries!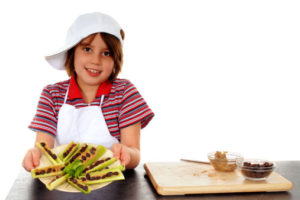 Ants on a Log: The best way to encourage your kids to make healthy eating choices and habits, is to make meals more fun. Inspire their imaginations, and please their pallets! Ants on a Log is an exciting and easy way to combine protein, fruits, and veggies! Cut up fresh crisp celery sticks, layer on Maisie Jane's Crunchy Almond Butter, and top with dried fruit such as raisins or cranberries. Hooray! Fun is on its way!
Trail Mix Bites: Find an extra ten minutes in your day, grab a mixing bowl, and stir together Maisie Jane's Organic Smooth Almond Butter, oats, shredded coconut, raisins, sunflower seeds, walnuts, almonds, vegan mini chocolate chips, and a bit of our local honey. Roll up a spoonful of this power packed snack and Voila! You have homemade Trail Mix Bites for your kid's school lunches! This allows you to handpick ingredients for your child's diet and keep all of the bad stuff out. Click here for a recipe.
Power Up for Sport's Practice
Whether your child is a speedy fast soccer player or a disciplined dancer, they are going to need the right nutrients to stay energized and focused for practice. Here are some snack-smart ideas for your kids: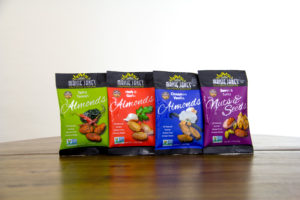 New! Maisie Jane's Snack Packs: Encourage your go-getters to power up for practice with these kid-sized almond snack packs, available in a variety of yummy flavors! Perfect for storing in lunchboxes and backpacks, these nutritious snack packs will delight their taste buds and keep them running strong.
Butter & Cake: Wait! Butter and Cake? We mean Maisie Jane's Smooth Almond Butter layered on top of whole-grain rice cakes! We suggest using Lundberg Family Farms Thin Stackers® and adding your child's favorite toppings, such as apple slices or raisins. This is an incredible snack that provides your kids with the nutrients they need to power through practice.
Have a Great School Year!
We hope you have found these tips and tricks helpful as you prepare for the new school year. We are proud to offer products made with California sunshine, plenty of protein power, and a whole lot of love so that you can fuel your family with the good stuff. We are happy to share secrets from our lunch box recipes to yours, and wish you all best on the first day of school!
For more awesome ways to use Maisie Jane's products for your nutty back to school lifestyle, check out the recipes below:

Maisie Jane's California Sunshine Products, Inc. was founded on strong beliefs and passion for offering unique, flavorful, top-quality, nut products. We strongly believe in earth-friendly practices that start on our family owned and operated orchards. We use organic farming practices and continue in the process by using all-natural ingredients with no preservatives or GMOs. We believe in honest, friendly and helpful customer relations at all levels. We take pride in every task, every day, with every person.