Last Minute Shopping at Maisie Jane's
Posted on : December 23rd, 2019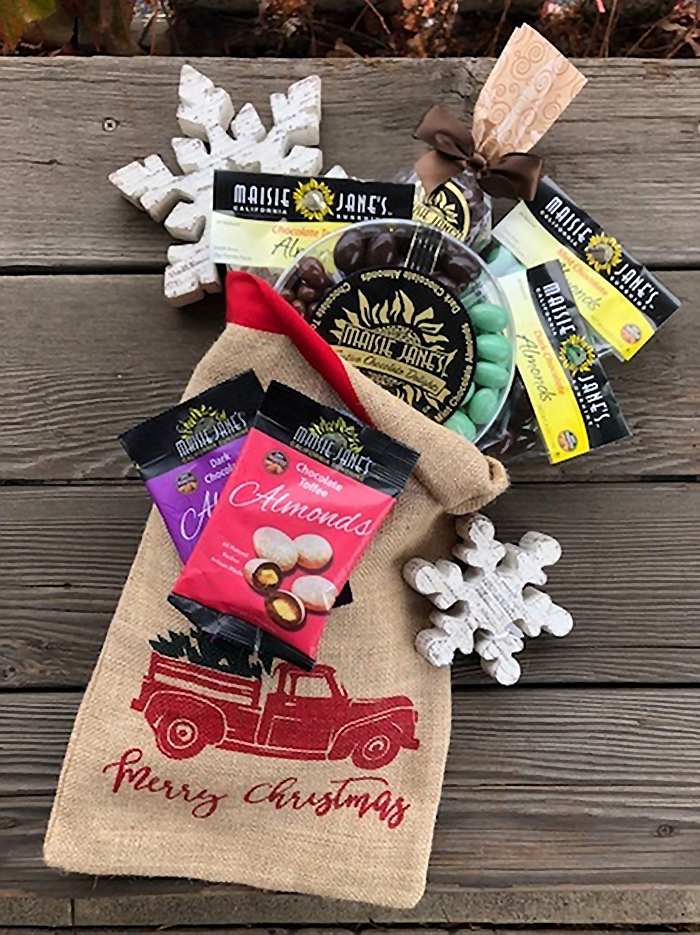 The clock is ticking! Christmas is almost here, everything feels hectic, and some of us don't have our Christmas shopping done. We at Maisie Jane's completely understand. And, while it's too late to shop online and have packages delivered on time for Christmas day, it's not too late to celebrate the 12 Days of Christmas! Who doesn't like extended holiday celebrations? And, if you're local to Chico, CA, just pop on by our country store at 1324 Dayton Road and pick up something sweet and delicious and on sale to put under the tree.
I'm talking about taking advantage of our annual 15% off chocolate sale, of course! You need to buy online to take advantage of the savings, but you can always pay online and pick-up in the store. So let me point you to the perfect choices for truly last minute shopping: our chocolate gift rounds or polka dot treat bags. All packaged up with a bow and ready to give, you don't even need to wrap these options if you don't want to. The sale runs through Dec. 31st so pick some up for extended Christmas celebrations and New Year's Eve parties, too!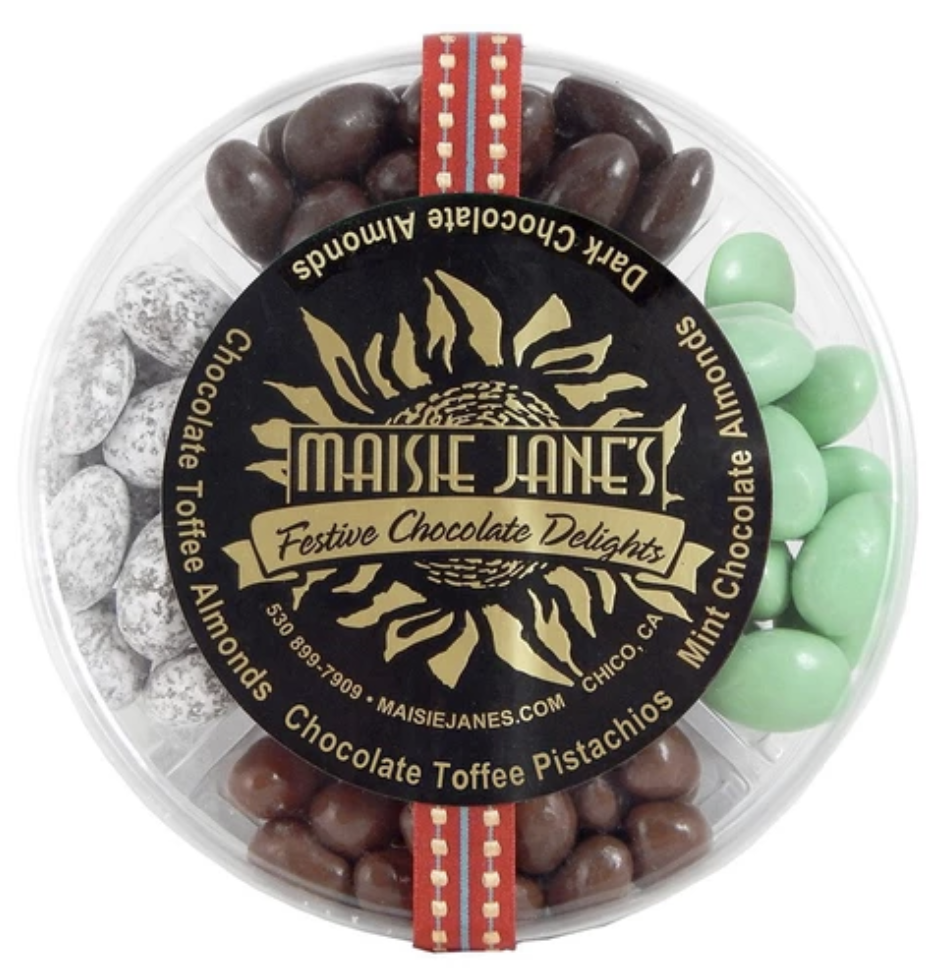 What I love about our chocolate gift rounds is that they allow someone to sample several different Maisie Jane's chocolate nuts. They're perfect for someone who is difficult to shop for. And, because they come in a ready-to-serve plastic tray decorated with a beautiful ribbon or bow, they're fantastic for bringing with you to holiday parties throughout the season. Choose between our Large Chocolate Delights selection of Dark Chocolate, Truffle, Chocolate Toffee and Cappuccino Almonds, a small version of the same thing, or our small Festive Chocolate Delights selection of Mint Chocolate, Dark Chocolate, Chocolate Toffee Pistachios, and Chocolate Toffee Almonds.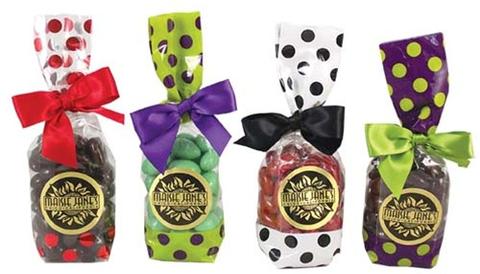 These super cute gift bags filled with one selection of our most popular chocolate almonds are tied with a ribbon and ready to give! You have a choice of Dark Chocolate, Mint Chocolate, Chocolate Toffee, Cappuccino, Chocolate Truffle, or Milk Chocolate. So much fun!
Our Country Store Holiday Hours
Mon 12/23 9:00 a.m. – 6:00 p.m.
Tue 12/24 Christmas Eve 9:00 a.m. – Noon
Wed 12/25 Christmas Day CLOSED
Thur 12/26 9:00 a.m. – 6:00 p.m.
Tue 12/31 New Year's Eve 9:00 a.m. – Noon
 Wed 1/1 New Year's Day CLOSED
---
Maisie Jane's California Sunshine Products, Inc. was founded on strong beliefs and passion for offering unique, flavorful, top-quality, nut products. At Maisie Jane's we strongly believe in earth-friendly practices that start on our family owned and operated orchards. We use Organic farming practices and continue in the process by using all-natural ingredients with no preservatives or GMOs. And we believe in honest, friendly and helpful customer relations at all levels. We take pride in every task, every day, with every person.