Just One Ingredient Nut Butter
Posted on : September 10th, 2019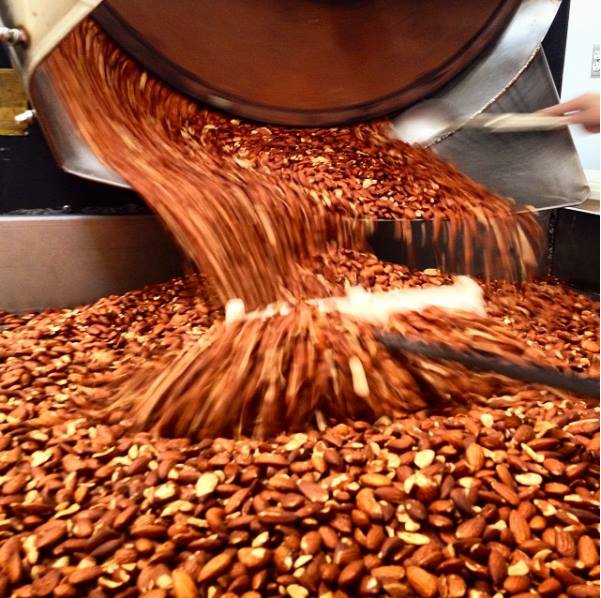 Our most popular nut butters have just one ingredient—nuts! 100% dry-roasted almonds or cashews and nothing else. No additives, no sugar, no salt, no extra oil. Nothing added that could mask the natural fresh flavor of our sustainably grown family farm nuts!
Most commercially nut butters are processed using various types of vegetable oils (canola, safflower, sunflower, etc). This creates a situation where the nuts being used may be less than fresh and the oil may be sub-par. Oil can mask the flavor profiles (good or bad) of almonds and this can result in an inferior final product.
Dry-roasted nuts are also healthier for you! They are low in saturated fats, have no cholesterol, and are lower in calories. Use our nut butters as a wholesome addition to your health-conscious lifestyle.
Our nut butters are also free of preservatives, wheat or gluten and peanuts. They are certified Kosher, Non-GMO Project Verified and Vegan.
Check out our just one ingredient nut butters today! Choose from crunchy or smooth, all natural or certified organic. And if you're not opposed to chocolate or other flavors added to your nut butter, try our collection of awesome handcrafted products. They're currently on sale just to entice you!
---
Maisie Jane's California Sunshine Products, Inc. was founded on strong beliefs and passion for offering unique, flavorful, top-quality, nut products. We strongly believe in earth-friendly practices that start on our family owned and operated orchards. We use Organic farming practices and continue in the process by using all-natural ingredients with no preservatives or GMOs. We believe in honest, friendly and helpful customer relations at all levels. We take pride in every task, every day, with every person.