Join Us at the Sierra Oro Farm Trail Passport Weekend
Posted on : October 7th, 2019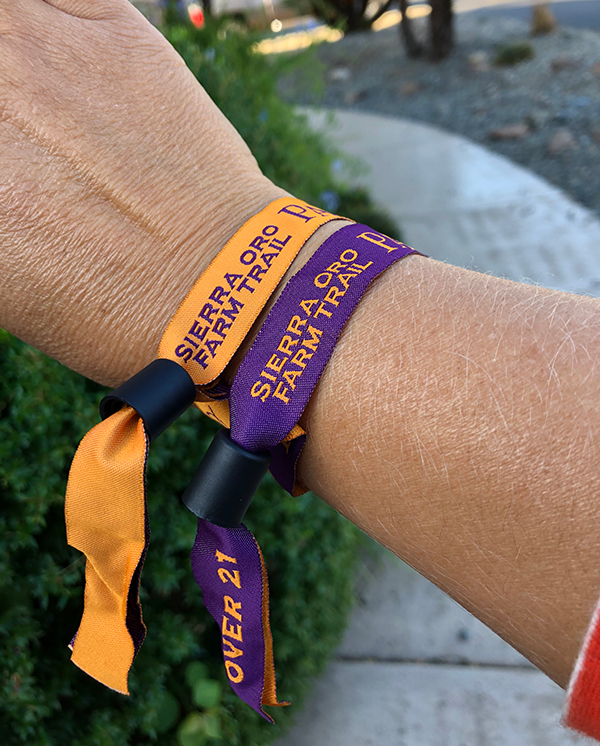 Come to the party! This coming weekend is the best excuse for coming out to Maisie Jane's gift shop (1324 Dayton Rd., Chico). We're joining 32 other local farms and wineries to make this year's Sierra Oro Farm Trail Passport Weekend the best one yet!
Did you know that Maisie Jane's has proudly participated for over 10 years, and each year we get just as excited as the first year! And we're perfectly situated to be your check-in location. Be sure to purchase your tickets online! You aren't going to want to miss out on all of our delicious treats!
Passport Weekend is a fundraiser for the nonprofit that supports the health of our Butte County farm community. Your ticket allows you free food and beverage tasting at nearly 34 venues and a commemorative wine glass to use all weekend October 12th-13th, 2019 from 10:00-5:00 pm. You'll enjoy a wonderful drive through our beautiful farm country in probably our nicest time of year, stopping along the way for delicious treats! Our county is home to artisan olive oils, specialty nuts and award-winning wines. Plus there's a lavender farm, a goat ranch, cows and chickens to meet—something of interest for the whole family to enjoy!
Be sure to buy your tickets right away—this event has been known to sell out early! If you make Maisie Jane's gift shop your first stop, we'll check you in and give you this year's passport bracelet that identifies you as a participant and a commemorative wine glass you can use at every other stop. And you'll get to meet the family and enjoy all the wonderful gourmet treats we plan to have available.
We look forward to seeing you!
---
Maisie Jane's California Sunshine Products, Inc. was founded on strong beliefs and passion for offering unique, flavorful, top-quality, nut products. We strongly believe in earth-friendly practices that start on our family owned and operated orchards. We use Organic farming practices and continue in the process by using all-natural ingredients with no preservatives or GMOs. We believe in honest, friendly and helpful customer relations at all levels. We take pride in every task, every day, with every person.