It's That Bloom-iful Time of Year
Posted on : February 21st, 2022
Tis' the season of beauty and blooms in the almond farming world. While the bees pollinate the sprouted blossoms, we are lucky enough to  enjoy the gorgeous decoration of nature. Did you know that Almond blossoms are one the earliest blossoms to bloom each Spring? While they do get a head start on the blooming process, this does make them susceptible to frost, making it a very delicate and interesting process.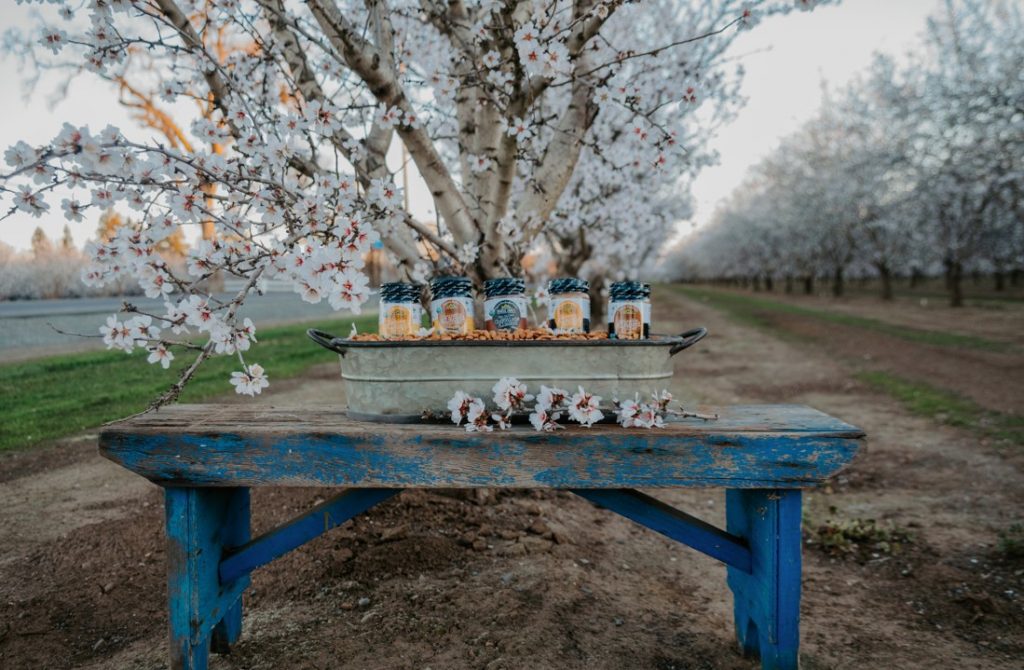 One of the most important parts of the almond process is of course POLLINATION. Because almond blossoms bloom so early compared to the rest of the Spring flowers, they are one of the first sources of nutrients for the hibernating bees. In fact, almond blossoms are one of the only that contain all 10 amino acids that a honeybee's diet requires. We take care of them; they take care of us!
Delicious, nut-ritious, and the most beautiful sight to see. Of course this is also the perfect time to take a long romantic walk, get your family together for some photos, or even just appreciate the view as you drive by. Bloom season has so many perks and wonder, and it no doubt that it is a fan favorite time of year.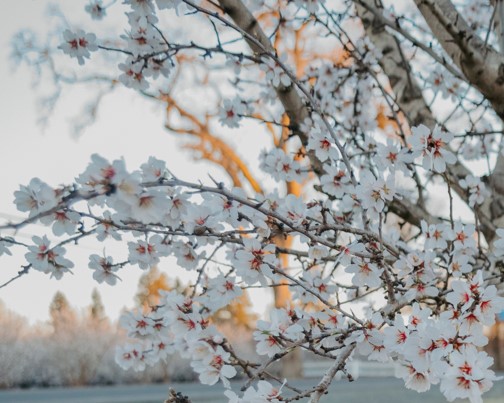 Maisie Jane's California Sunshine Products, Inc. was founded on strong beliefs and passion for offering unique, flavorful, top-quality, nut products. At Maisie Jane's we strongly believe in earth-friendly practices that start on our family owned and operated orchards. We use Organic farming practices and continue in the process by using all-natural ingredients with no preservatives or GMOs. And we believe in honest, friendly, and helpful customer relations at all levels. We take pride in every task, every day, with every person.