Ideas Dad Will Go Nuts for on Father's Day
Posted on : June 12th, 2017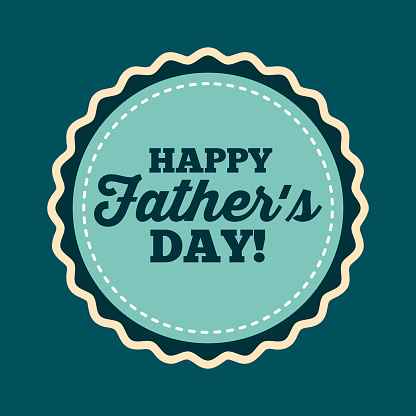 Father's Day is almost here, but there's still plenty of time to order a great Father's Day gift. This year try something different for Father's Day. Leave those traditional and expected presents like beer mugs, shaving kits, or bathroom joke books in the past. Maisie Jane's has a big selection of Father's Day gifts to choose from that are unique and fun! Look for our RECIPE ALERT in this article and don't forget to include it with your gift!
A Gift for Every Dad
What type of dad is yours? Some dads enjoy standing over a grill and creating the perfect smoked brisket, some love hiking with the family, while others enjoy snacks and soda during the game.
But what dad doesn't like organic, non-GMO, 100% dry-roasted nuts to snack on or add to a favorite recipe? Paired with items like seasonings, sauces, and chocolates, Maisie Jane's California Sunshine has a Father's Day Basket for every dad type.
With Maisie Jane's Fajita basket, your dad or husband can whip up an amazing fajita dinner. Whether he likes to grill beef or sauté chicken before layering his fajita, this basket has everything he needs plus a little dessert just for him! Just like those mostly authentic (wink) Mexican restaurants, dad can serve his fajitas in style with the cast iron skillet and wood trivet. This gift also includes an over mitt, Chico Spice Co. Meat flavored seasoning, Cowboy BBQ Corn Salsa, and Better than Brittle soft peanut brittle for dessert.
RECIPE ALERT: Spicy Almond Steak Fajitas serves 12
Grab additional almonds to go with his gift so dad can even make his own almond tortillas.
12 Fajita's or Homemade Almond Fajita's*
½ cup Maisie Jane's Country Herb & Garlic raw almonds, chopped
¾ cup sliced onions
1 cup sliced red and green bell peppers
2.5 lbs. sliced sirloin steak or tips
2 tsp Chico Spice Co. Meat with Extra Garlic Spice
2 tsp cumin
½ tsp cayenne (add more for a spicier dish)
1 tbsp. no salt added tomato paste
¼-cup water
Salt
Pepper
Cowboy BBQ Corn Salsa
Add Maisie Jane's Country Herb & Garlic raw almonds to the warm, dry cast iron skillet and toast over medium heat. Stir frequently to prevent burning.
Add sliced peppers and onions to the almonds and continue to stir for about 5 minutes.
Add chicken, Chico Spice Co. Meat with Extra Garlic Spice, cumin, and cayenne to skillet.
Stir to combine and sauté about 5 minutes until steak is brown on all sides.
Add tomato paste, water, salt, and pepper and continue cooking about 5 more minutes until chicken reaches 165 degrees.
Portion into almond tortillas and add some favorite additions like sweet tomato, smooth avocado, and crunchy lettuce.
Top with Cowboy BBQ Corn Salsa
Maisie Jane's Fizz & Food Crate is the perfect gifts for dads who love to sit back and watch their favorite sports team make it to the playoffs. This Father's Day your favorite guy can crack open his Knudsen's Natural Brew Root Beer while munching on Maisie Jane's healthy raw tamari almonds, Lundberg Rice Chips, and Baja Mariners Salsa. Also included in this wooden crate are Dark Chocolate and Mint Chocolate Almonds, Caramel Corn & Almonds, Roasted Salted Pistachio, and Chocolate Cherries.
When your guy is up and ready to hike the trails or take a run before the sun rises, he needs a strong protein-packed snack to keep his energy up while on the go. The Kleen Kanteen Happy Snacker is the right size to carry along and comes packed with Maisie Jane's Dark Chocolate Almonds, Cinnamon Glazed Walnuts, and Tamari Almonds.
*RECIPE ALERT:  Almond Tortilla makes 12
1-cup almond flour
10 eggs
4 tbsp. honey
Salt to taste
4 tbsp. extra virgin olive oil (EVOO)
Change up the flavor by adding different seasoning and spice mixes.
Measure 1-cup raw almonds and toss them in your blender.
Blend on high for 7-10 seconds to form a fluffy powder-like flour.
Mix together almond flour, eggs, honey, and salt until dough forms.
Separate the dough into 6 equal balls.
Flatten each ball into a thin round tortilla.
Using medium heat, add EVOO to a flat pan.
Cook tortillas for 1-2 minutes on both sides or to the desired browning.
Almonds are a great addition to any meal. Dad can use them in salads, fajitas, shakes, and energy bars. Perfect for snacking, spicy almonds are easy to make with a little cumin and cayenne pepper. Head on over to our Father's Day Sale to check out our additional Father's Day baskets and find the one that is right for your favorite dad!

Maisie Jane's California Sunshine Products, Inc. was founded on strong beliefs and passion for offering unique, flavorful, top-quality, nut products. We strongly believe in earth-friendly practices that start on our family owned and operated orchards. We use Organic farming practices and continue in the process by using all natural ingredients with no preservatives or GMOs. We believe in honest, friendly and helpful customer relations at all levels. We take pride in every task, every day, with every person.