Almond Butter Oatmeal Cookies
Posted on : March 2nd, 2021
Being that almond butter is basically a super food in our humble opinion, we LOVE that this cookie recipe puts it center stage with only three other ingredients.
Yes,  this almond butter cookie recipe only requires four ingredients and still taste delicious. It's always nice to be able to indulge on sweets and actually be fueling your body at the same time. 
Our Maisie Jane nut butters themselves only have one ingredient: almonds. Go grab yourself a jar and let's get baking! 
We found this recipe from Evolving Table and are true fans.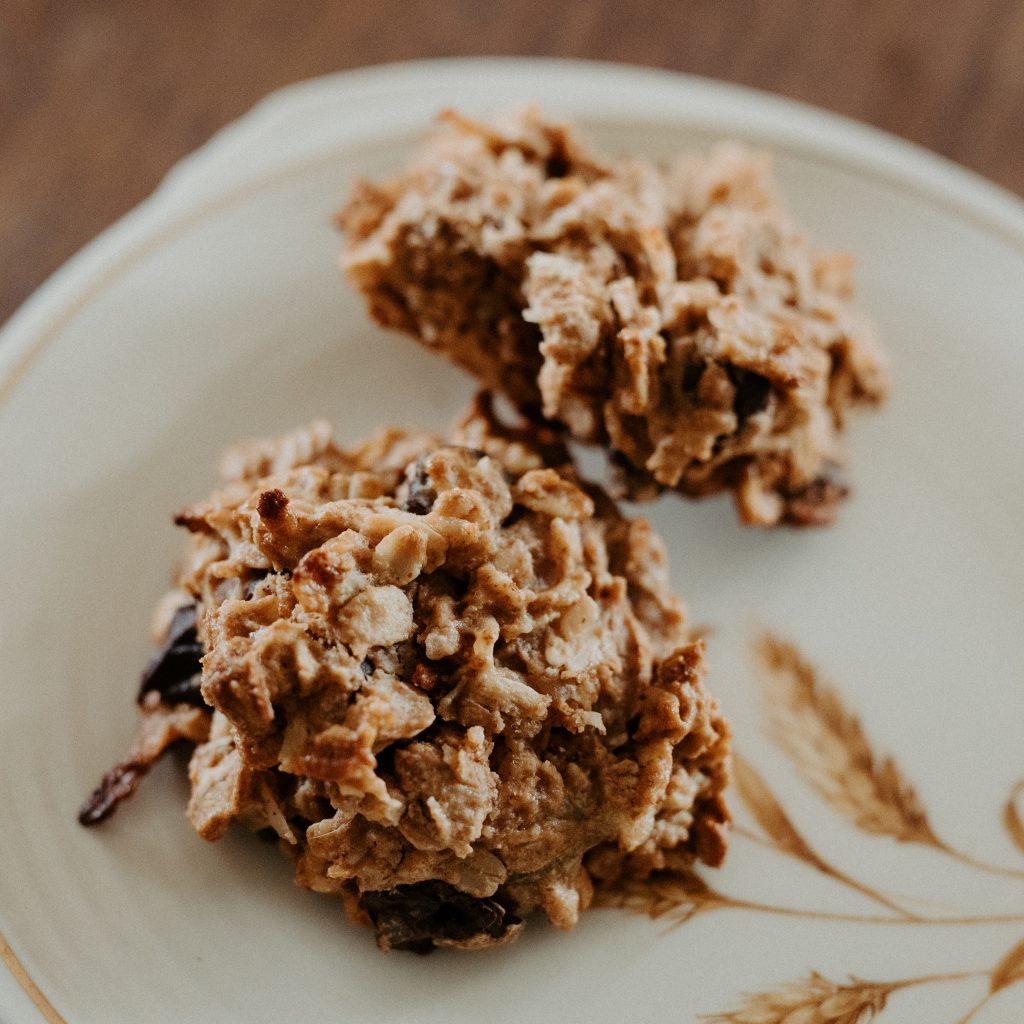 Almond Butter Oatmeal Cookies:
Makes 20 cookies
Ingredients:
1 cup almond butter smooth*

 ½ cups quick-cooking oats gluten free

½ cup honey or maple syrup*

1 large egg or 1 flax egg if vegan
Instructions:
Preheat oven to 350 degrees.

Place all ingredients in a bowl and mix until well combined.
Roll dough into 1 ½ – 2 inch balls and then place on a parchment paper-lined baking sheet.
Place criss-cross fork marks on top of the cookies and sprinkle with sugar (optional).
Bake in preheated oven for 9-11 minutes. Enjoy!
Add-Ins:
1/4 cup Coconut

3/4 cup Chocolate chips

1 tsp cinnomon

1/4 cup dried fruit
Maisie Jane's California Sunshine Products, Inc. was founded on strong beliefs and passion for offering unique, flavorful, top-quality nut products. We embrace earth-friendly practices that start on our family-owned and operated orchards. We use organic farming practices and continue in the process by using all-natural ingredients with no preservatives or GMOs. We believe in honest, friendly and helpful customer relations at all levels. We take pride in every task, every day, with every person.