Get Your Packages Delivered by Christmas
Posted on : December 16th, 2019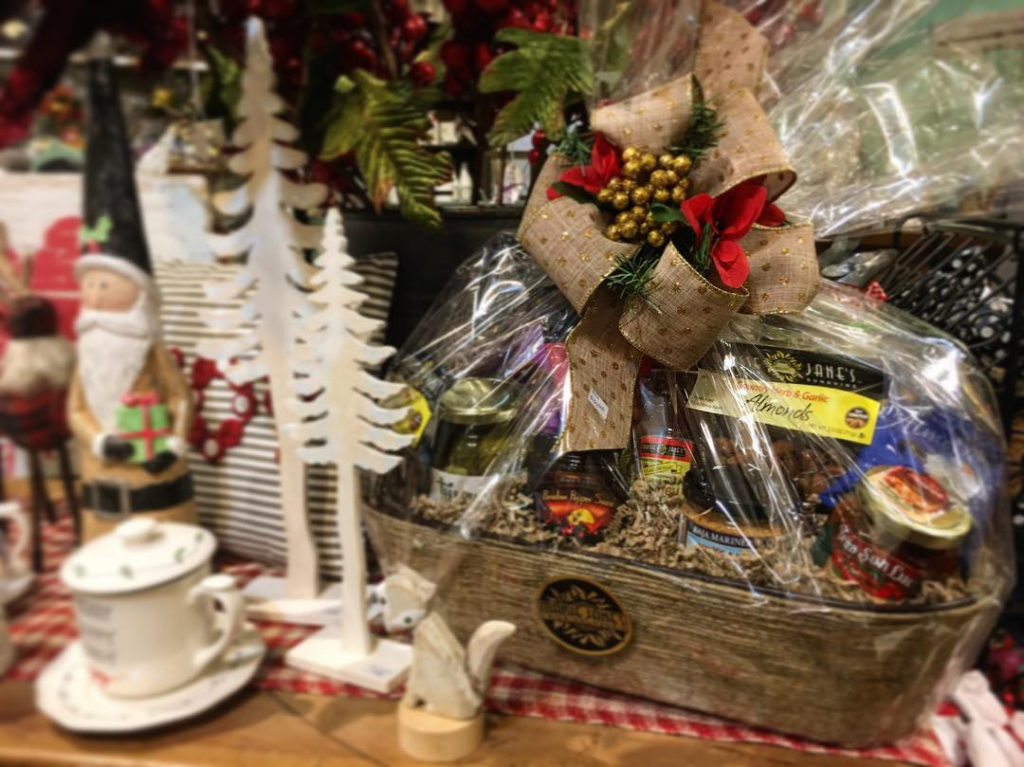 Wow! December is going fast! And time is growing short to get your packages delivered by Christmas. For instance, if you're planning to send a package east of the Rockies, you need to order your gifts online today! For those west of the Rockies you have until Wednesday. And for those of you who are locals and plan to pick up your gifts in the store, order online by Dec. 22nd for in-store pick-up the next day. Preferably sooner! You don't want to miss out on your favorite choices.
Having a hard time deciding? I don't blame you. There are so many to choose from! But here are a few ideas to help you along:
This is a brand new offering from Maisie Jane's just here for the holidays! Imagine the highest quality family farmed almonds & walnuts toasted to perfection and blended with festive holiday spices with a dash of brown rice syrup. Spread some between two gingersnaps or vanilla wafers for a holiday treat. Or create a special holiday brunch by using it on French Toast, waffles or muffins. It's delicious! And to make it even more enticing, it's on sale! (Until we run out—don't delay!)
This perennial favorite is such a welcome treat! It features an easy-to-ship decorative shipping box filled with Maisie Jane's Caramel Corn & Almonds, Tamari, Cinnamon Glazed, Country Herb & Garlic, Chocolate Toffee, Milk Chocolate Almonds, Dark Chocolate Almonds, and Chocolate Cherries.
Take Advantage of Our 15% Off Chocolate Sale!
All Maisie Jane's chocolate, including chocolate gift rounds, are 15% off all month long! Try Chocolate Cherries or Mint Chocolate Almonds for a festive looking treat. Go gourmet with Cappuccino Almonds, Chocolate Toffee Almonds, or Truffle Almonds. Spice it up with Dark Chocolate Chipotle Almonds. Or go organic with Organic Chocolate Toffee Pistachios, Organic Dark Chocolate Almonds, or Organic Dark Chocolate Sea Salted Cashews. Buy some of each! You can't go wrong.
---
Maisie Jane's California Sunshine Products, Inc. was founded on strong beliefs and passion for offering unique, flavorful, top-quality, nut products. At Maisie Jane's we strongly believe in earth-friendly practices that start on our family owned and operated orchards. We use Organic farming practices and continue in the process by using all-natural ingredients with no preservatives or GMOs. And we believe in honest, friendly and helpful customer relations at all levels. We take pride in every task, every day, with every person.