Go Nuts Over Nut Butter!
Posted on : March 10th, 2021

Peanut butter and jelly is a staple item in kids lunches, on the go munchies, and late night sweet and salty cravings.
Fights over which is better, smooth or crunchy, have been on-going because BOTH are delicious! But, do you know what is equally delicious and arguably even better? Almond butter! You can sub almond butter for anything you would use peanut butter on. If you haven't tried it…well, prepare for a healthy food hack you'll love! 
Our almond butter is made with only almonds, no other additives, just the good stuff. As it should be! (That means no added sugar!) We also have our delish cashew butter and other flavored nut butters if you'd like to spice it up a bit in the kitchen.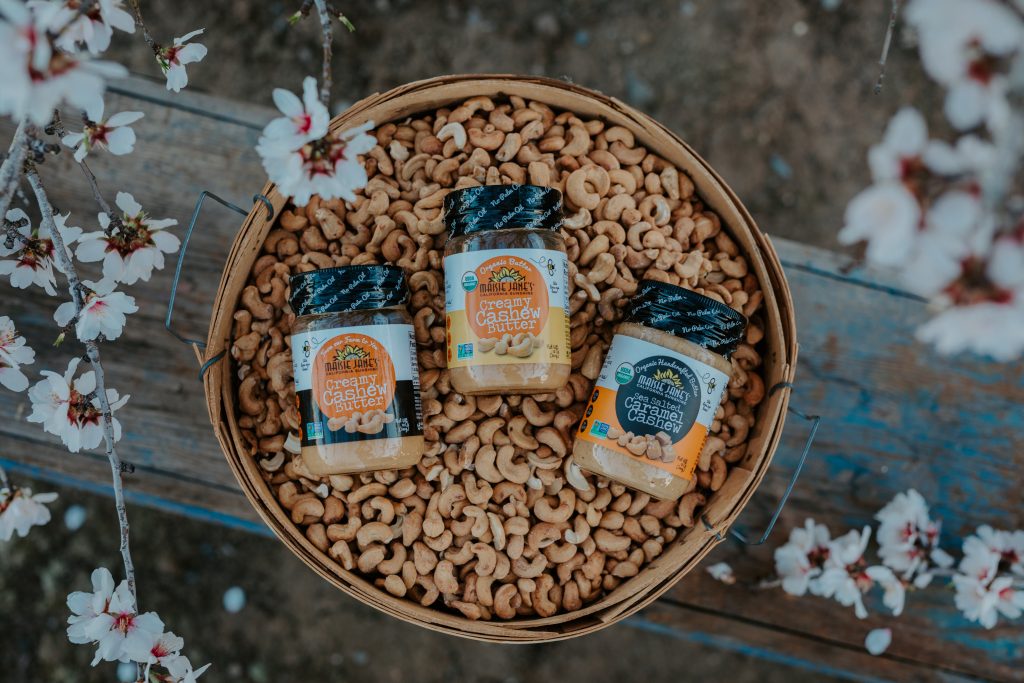 Right now, all of our nut butters are 20% off until the end of March.
It's the perfect time to stock up before spring and summer. 
Stay tuned for more recipes coming your way! 
Maisie Jane's California Sunshine Products, Inc. was founded on strong beliefs and passion for offering unique, flavorful, top-quality nut products. We embrace earth-friendly practices that start on our family-owned and operated orchards. We use organic farming practices and continue in the process by using all-natural ingredients with no preservatives or GMOs. We believe in honest, friendly and helpful customer relations at all levels. We take pride in every task, every day, with every person.