Drinking the Almond Butter
Posted on : October 17th, 2017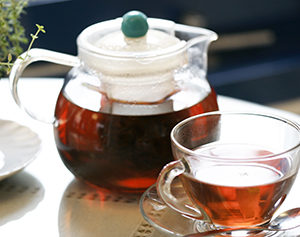 So, the other morning I was making myself a hot cup of tea. I reached into the refrigerator to get some half and half and found myself pausing when I saw the jar of our Smooth (and delicious) Almond Butter. Hmmm, I thought. What would happen if I added a teaspoon of Almond Butter to my morning cup?
I make my own tea blends and love to experiment in the kitchen so that wasn't as far-fetched a thought as you might expect. I put a teaspoon into my hot tea, stirred well and tasted. Not bad. So I added a second teaspoon. Wow! That was delicious! Next time I'm going to try the Chocolate Hazelnut Butter!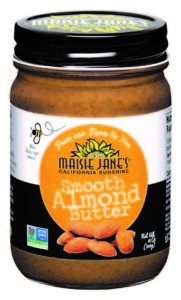 I believe you could use any black tea you like in this recipe—English Breakfast, for instance might work especially well. But I'm drinking herbal blends more often these days. Here's my personal recipe:
Equal parts Rooibos and Honeybush (or 2 parts of one or the other)
1/2 part Cinnamon Chips
1/2 part Orange Peel
1/2 part Cloves
Combine the above ingredients in a jar and mix well. Use 1-2 tsp per steaming mug of tea. Add the ingredients to a tea strainer and pour hot water over. Steep, covered, for 5-10 minutes. Add 1-2 tsp of Maisie Jane's Smooth Almond Butter or Chocolate Hazelnut Butter. Stir well! Add honey and milk or half and half (if desired) to taste.
---
Maisie Jane's California Sunshine Products, Inc. was founded on strong beliefs and passion for offering unique, flavorful, top-quality, nut products. We strongly believe in earth-friendly practices that start on our family owned and operated orchards. We use Organic farming practices and continue in the process by using all-natural ingredients with no preservatives or GMOs. We believe in honest, friendly and helpful customer relations at all levels. We take pride in every task, every day, with every person.