Creamy Sun-Dried Tomato Almond Butter Pasta:
Posted on : October 19th, 2020
Craving some savory comfort food? We've got you covered!
Out of all the things you thought you could do with almond butter, we bet pasta sauce was not on the list. Little did you know- you're missing out!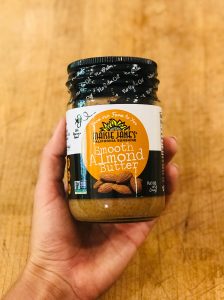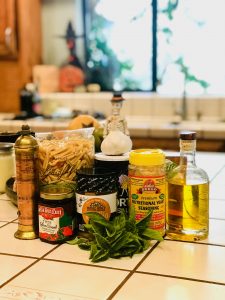 This sauce isn't just for pasta. It can be used for pizza, spread on top of some bruschetta for an appetizer, drizzled on some scrambled eggs, or, if we're being honest, by the spoonful! It's THAT good. We love the fact that almond butter is versatile enough to be in both sweet and savory dishes. Maybe after trying this recipe you can feel a little more courageous in the kitchen with your nut butters! Not to mention, a majority of these ingredients you can find in our store. Pop on over the Maisie Janes for some delicious local products to make your dinner complete. 
Prep Time: 15
Serves: 6
Ingredients:
1/2 cup packed sun dried tomatoes

1 cup vegetable broth

3 tablespoons creamy almond butter

2 garlic cloves- minced

1 tablespoon olive oil

3/4 teaspoon salt

1/4 teaspoon ground pepper

1 tablespoon nutritional yeast

1/3 cup fresh basil (it must be fresh!)
Add all ingredients, except basil, in a food processor or blender and puree until completely smooth. Add basil and turn food processor/blender on low to lightly distribute. Toss as much sauce as you'd like on your pasta, and bravo- dinner is served!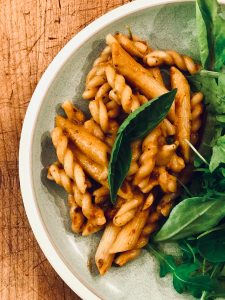 Stay tuned for more delicious recipes for this up-coming holiday season!
Maisie Jane's California Sunshine Products, Inc. was founded on strong beliefs and passion for offering unique, flavorful, top-quality nut products. We embrace earth-friendly practices that start on our family-owned and operated orchards. We use organic farming practices and continue in the process by using all-natural ingredients with no preservatives or GMOs. We believe in honest, friendly and helpful customer relations at all levels. We take pride in every task, every day, with every person.