Chocolate Fixes Everything
Posted on : March 26th, 2020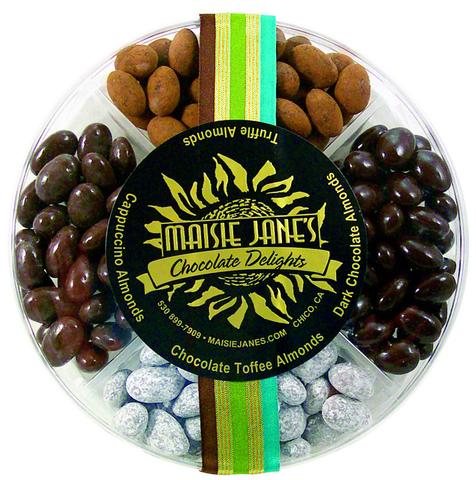 Things are feeling a bit worrisome lately and I need chocolate! You need chocolate! Want to know why? Well, according to scientists who did a study on this, people given chocolate (a dark chocolate drink) every day for a month reported feeling much calmer and more content than those given a placebo. Ha ha ha ha ha! I could have told them this for free!
The emotional desirability of chocolate is quite well-known. But did you know it might help your immune system, lower your blood pressure and cholesterol, and lower your risk of heart disease and many other inflammation-related illnesses? At least that is true of dark chocolate! There are lots of antioxidants and useful vitamins and minerals in chocolate. But since the functioning of the immune system and your resistance to all kinds of illness improves when you're feeling happy, I'm willing to bet that if you like chocolate, eating chocolate will be really good for you! (Within reasonable moderation, right?)
So we all need chocolate! And don't forget that we need Easter treats! What should we do? Have no fear: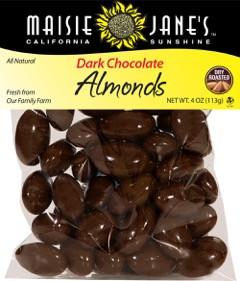 Maisie Jane's is Here to Help with Your Important Chocolate Needs!
Let's start with dark chocolate because dark chocolate is the beneficial "health food" that gets all the press. We have several options to choose from at Maisie Jane's:
Dark Chocolate Almonds
You'll fall in love with these rich creamy Dark Chocolate Almonds. Superior dark chocolate is used to coat our freshly lightly roasted almonds. You can choose from Organic or Regular. And both are delicious!
Dark Chocolate Chipotle Almonds
Whoa! You really do need to try these. The combination of excellent quality dark chocolate and spicy Chipotle is surprisingly delicious! They are not too spicy—the 'heat' hits you just a bit at the end.
Organic Dark Chocolate Sea Salt Cashews
If you want to try something addictive, you'll have to try these! The contrast of the bitter-sweet dark chocolate and the sea salt enrobing a delicious roasted cashew is SO good! Plus, they're organic!
6-Pack Dark Chocolate Almonds
Worried about portion control? Choose our perfectly sized convenience packs! Just 1.7oz of delicious heart-healthy deliciousness!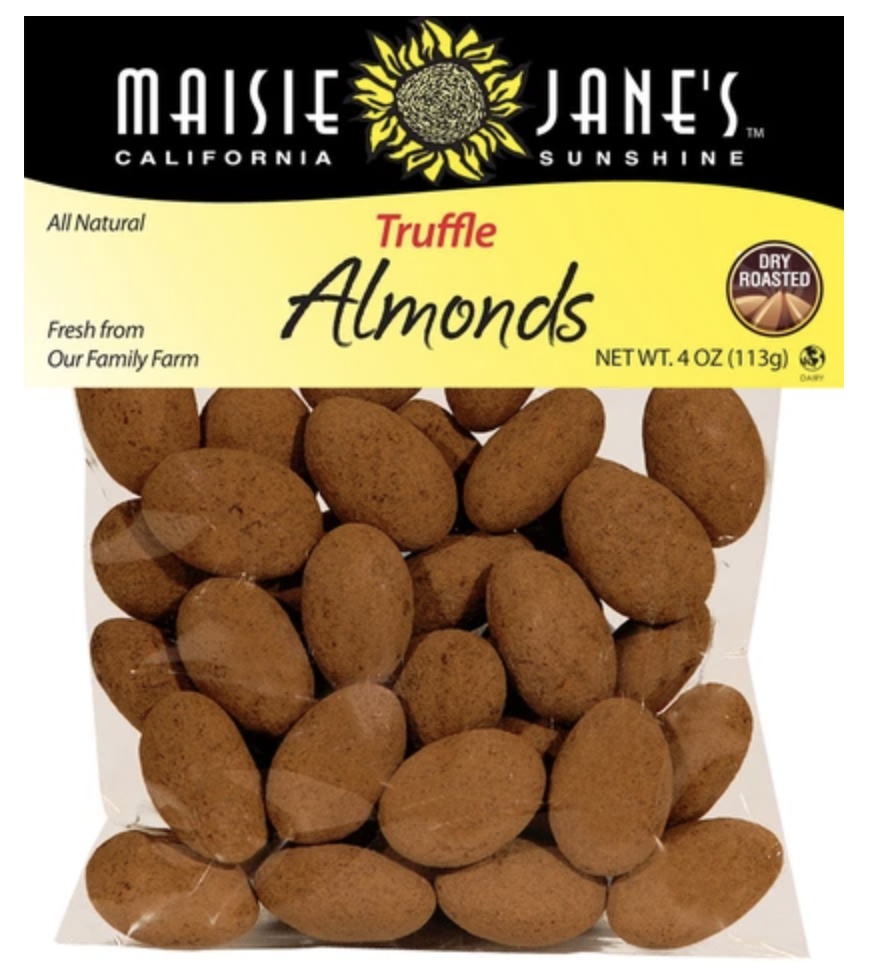 More Than Dark Chocolate
If you're like me, dark chocolate was a hard sell at first. (Although now it's my first choice!) But if immune system-boosting happiness and joy is your goal, you can't go wrong with these selections from Maisie Jane's:
Chocolate Cherries
Our Chocolate Cherries combine Nature's sweet cherries, dried, and then drenched in rich milk chocolate. You're in for a real treat!
Cappuccino Almonds
If you're a coffee lover, you'll love Cappuccino Almonds! Our premium chocolate is blended with real coffee granules to make a this rich, unique coating on our freshly, lightly roasted almonds.
Organic Chocolate Toffee Pistachios
Imagine shelled pistachios coated in a buttery toffee and then enrobed in a creamy milk chocolate. Our Organic Chocolate Toffee Pistachios are delightful!
Chocolate Toffee Almonds
Chocolate Toffee Almonds are a true favorite. These decadent almonds have a layer of rich chocolate around the roasted almond, surrounded by a layer of buttery toffee, and finished with a dusting of powdered sugar. These are also available in snack size six-packs!
Milk Chocolate Almonds
Milk Chocolate Almonds are a classic! Creamy and delicious.
Mint Chocolate Almonds
Our Mint Chocolate Almonds are not only tempting to look at but their taste is simply irresistible. A layer of chocolate surrounds the almond followed by the sweet mint coating. Try a few of these after a heavy meal for the perfect dessert.
Truffle Almonds
Our famous Truffle Almonds have been described as a "smooth chocolate sensation with a nutty crunch." Our freshly lightly roasted almonds are coated with a generous amount of dark chocolate and dusted with cocoa powder for an amazing treat.
Chocolate Pecans
California grown premium pecans are dry-roasted to perfection and dipped in a generous coating of rich indulgent milk chocolate. Chocolate Pecans –yum!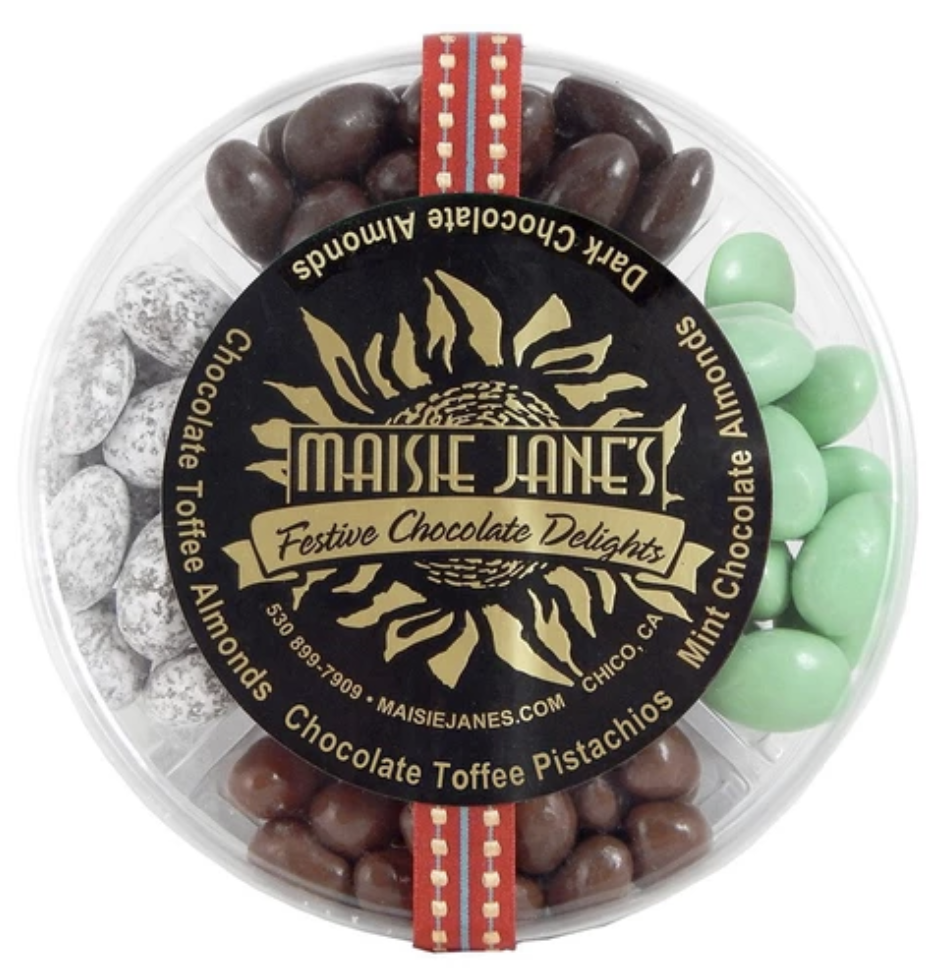 Chocolate Gifts
You might not be able to visit right now, but let your family and friends know you're thinking about them with our chocolate gift selections:
Polka Dot Treat Bags
These gift bags filled with our delicious chocolate almonds are just too cute. They are tied with a satin ribbon on top and are ready to give and please just about any one for any occasion. Choose between six different flavors!
Chocolate Gift Rounds
Our gift rounds are attractive serving platters with a selections of four different chocolate, sweet and savory, or just savory treats. Lots of choices to choose from!
---
Maisie Jane's California Sunshine Products, Inc. was founded on strong beliefs and passion for offering unique, flavorful, top-quality, nut products. We strongly believe in earth-friendly practices that start on our family-owned and operated orchards. We use organic farming practices and continue in the process by using all-natural ingredients with no preservatives or GMOs. We believe in honest, friendly and helpful customer relations at all levels. We take pride in every task, every day, with every person.