Chocolate Almond Butter Cookie Dough Ice Cream
Posted on : July 9th, 2021
I scream, you scream, we all scream for ice cream!

 
If you are an ice cream lover this one is for you. This Chocolate Almond Butter Cookie Dough Ice Cream recipe by Paleo Running Momma reminds us of two classics: peanut butter chocolate ice cream and cookie dough ice cream. Now imagine if they became best friends, but with a Maisie Jane Twist!  We are going to be using delicious almond butter instead of peanut butter, and this recipe can be made a little bit healthier like Paleo Running Momma does it, or you can substitute out for more traditional ice cream ingredients, it's your choice!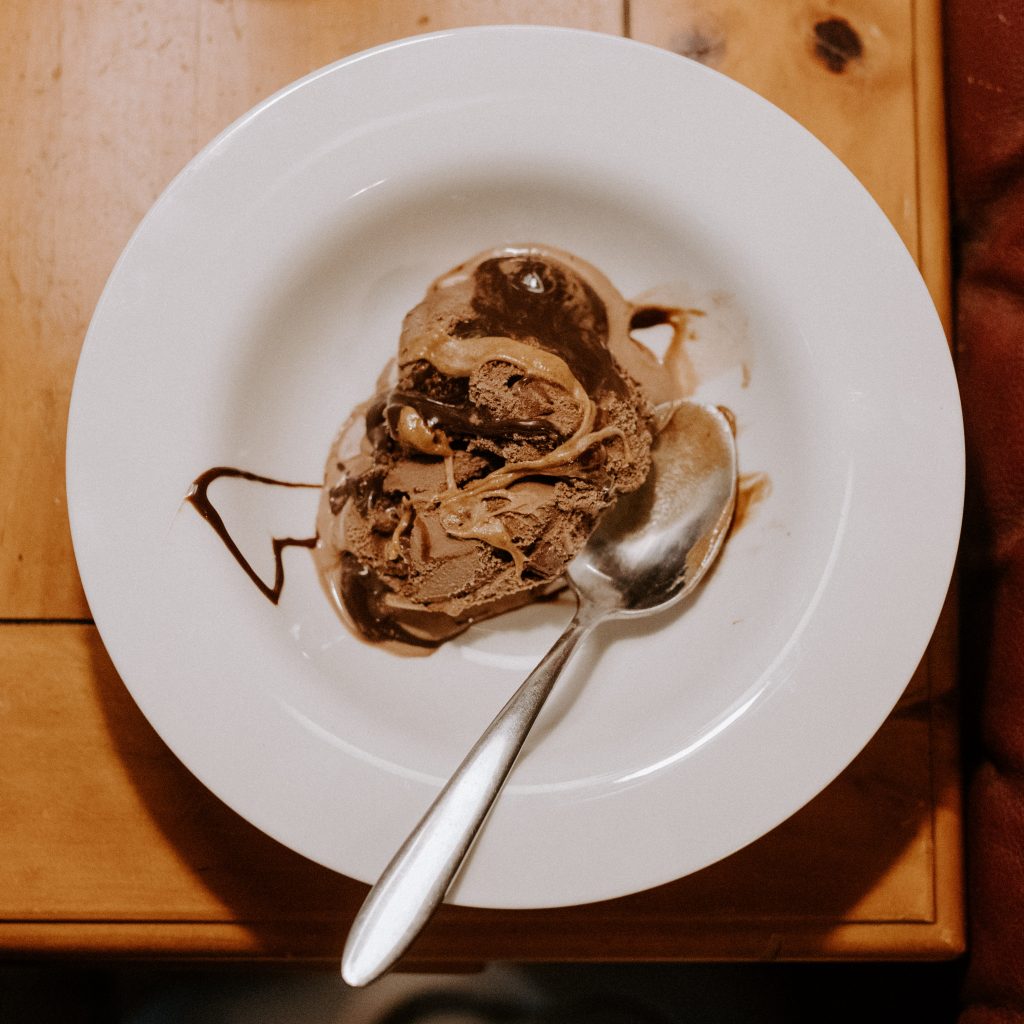 This is the perfect summer evening dessert and super easy to make. You also don't need an ice cream machine or any fancy equipment for this one!  
One of the best things about creating your own ice cream is that whatever you are craving you can throw it on in! This recipe in particular is made to be paleo and vegan, but even if you are neither of these things it is still delicious. Next time we might try adding some dried fruit or chocolate covered almonds to the mix! We drizzled more almond butter on top and a little bit of chocolate sauce. Yum!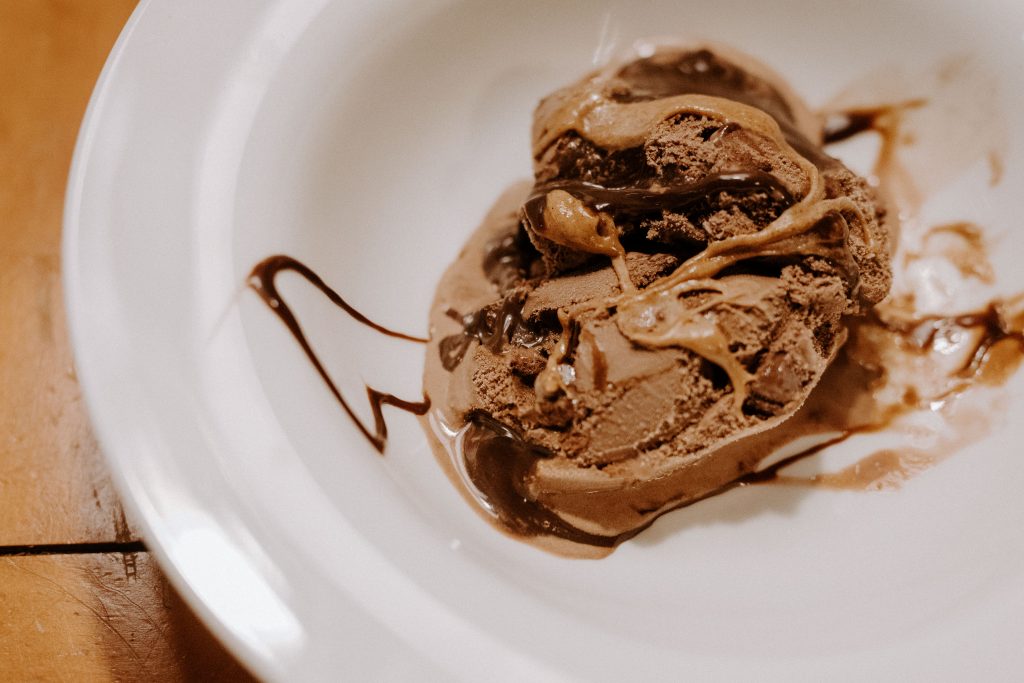 Ingredients:
almond butter cookie dough

2-3 tbsp Maisie Jane's

smooth almond butter

1 tbsp 

coconut oil

melted (or butter) 
2 Tbsp 

pure maple syrup

1/2 tsp 

pure vanilla extract

2/3 cup 

blanched almond flour

 

1/8 tsp 

sea salt
chocolate ice cream base:
Chocolate Almond Butter Cookie Dough Ice Cream 
2 15 oz cans 

full fat coconut milk or heavy whipping cream

1/2 cup + 1 Tbsp 

raw cacao powder

1 tbsp 

arrowroot flour

* or baking powder
3/4 cup 

pure maple syrup

1 tbsp 

pure vanilla extract

2 tbsp smooth Maisie Janes almond butter
Instructions
Prepare cookie dough first:
Stir all ingredients well in a bowl until a dough forms, then press dough between two pieces of parchment paper to 1/2" thickness and place in the freezer while you prepare the ice cream base.



Prepare the ice cream base:
In a medium saucepan, whisk together the coconut milk (or heavy whipping cream) with the cacao powder, baking powder, and maple syrup.




Heat the mixture over medium heat and cook while stirring with the whisk for about 5-10 minutes until the mixture just begins to bubble. Remove from heat, then whisk in the almond butter, vanilla and sea salt until fully combined and smooth.




Allow the mixture to cool at room temperature for about 20 minutes, stirring. A film might begin to form on top – this is normal, simply whisk to blend it away.



Transfer the mixture to a medium loaf pan
(I used an 8 x 4} and cover the top with plastic wrap. Place in the freezer for 1 hour or until colder than room temp before stirring in the cookie dough.


While ice cream chills, cut the chilled cookie dough into small squares. Once ice cream has chilled for 1 hour, stir in cookie dough and smooth the top. Replace plastic wrap, this time wrapping tightly to make contact with the surface of the ice cream. Freeze for 6 hours or overnight until firm.




If ice cream hardens too much (this is normal with no-churn ice cream) simply thaw in the refrigerator for an hour or for 20 minutes at room temp before scooping. Enjoy!



Maisie Jane's California Sunshine Products, Inc. was founded on strong beliefs and passion for offering unique, flavorful, top-quality nut products. We embrace earth-friendly practices that start on our family-owned and operated orchards. We use organic farming practices and continue in the process by using all-natural ingredients with no preservatives or GMOs. We believe in honest, friendly and helpful customer relations at all levels. We take pride in every task, every day, with every person.