California Almonds Help Feed the World
Posted on : August 14th, 2018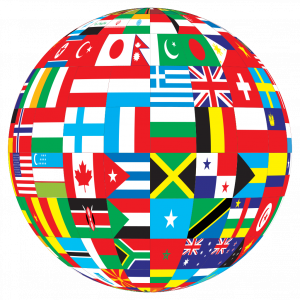 Did you know that 70% of the almonds grown in California are exported all over the world? Not only that, California almonds represent 80% of the almonds eaten in the world as a whole!
Germany is the biggest importer of almonds followed by Japan and the Netherlands. Here is just a short list of how almonds fit into the food culture of a variety of countries:
Germany: Almonds are the key ingredient used for marzipan, a sweet treat used in a wide number of candies, cakes and breads. Almond snacks are also starting to become more popular at open-air festivals and Christmas markets.
Japan: The Japanese love delicate oval balls of almonds coated in chocolate, and pretzel sticks dipped in milk, dark, or white chocolate and coated with diced almonds. They make a popular snack that mixes slivered almonds with sardines. You can also find almond tofu, almond drinks, almond noodles and a variety of almond-based meats.
Spain: Franciscan padres from Spain originally brought the almond tree to California in the 1700s. Almonds are used in numerous traditional recipes.
Italy: Italians started the tradition of giving Jordan almonds as wedding favors, and now use them to mark many other occasions. The almond liquor known as Amaretto comes from Italy. Almonds are also used in biscotti, a hard sweet cookie often served with coffee.
China: Roasted, salted almonds snacks are quite popular during autumn and winter—especially during the Chinese New Year. Chinese Almond Cookies are well known, and the nuts have found their way into a number of popular main meal dishes.
India: Almonds play a key role in traditional sweets known as mithai. Almonds are also a common gift during the festival of Diwali.
Satisfying the world's taste for almonds supports thousands of multi-generation family farms in California, provide jobs for more than 100,000 people in the state, and contributes more than $21 billion a year to California's gross revenue. That's because almonds can only be grown productively in five regions on earth, Mediterranean climates like we have here in California's Central Valley. The United States is the largest producer of almonds in the world, followed by Spain, Iran, Morocco, Syria, Turkey, Italy, and Australia.
---
Maisie Jane's California Sunshine Products, Inc. was founded on strong beliefs and passion for offering unique, flavorful, top-quality, nut products. We strongly believe in earth-friendly practices that start on our family owned and operated orchards. We use Organic farming practices and continue in the process by using all-natural ingredients with no preservatives or GMOs. We believe in honest, friendly and helpful customer relations at all levels. We take pride in every task, every day, with every person.