Black Friday Cyber Monday Sale At Maisie Jane's
Posted on : November 21st, 2019
It's coming! The craziest shopping days of the year! But you don't have to brave the crowds and long lines at the mall. Make your shopping experiences sane, easy and fun by shopping at Maisie Jane's instead. Save 20% on all your favorite gift baskets and gift crates & flats Nov. 27 – Dec. 2nd. Mark your calendars! It's a great opportunity to get all your Maisie Jane's favorites and we have several new gift baskets as well.
Use this discount code* at checkout: MJSAVE20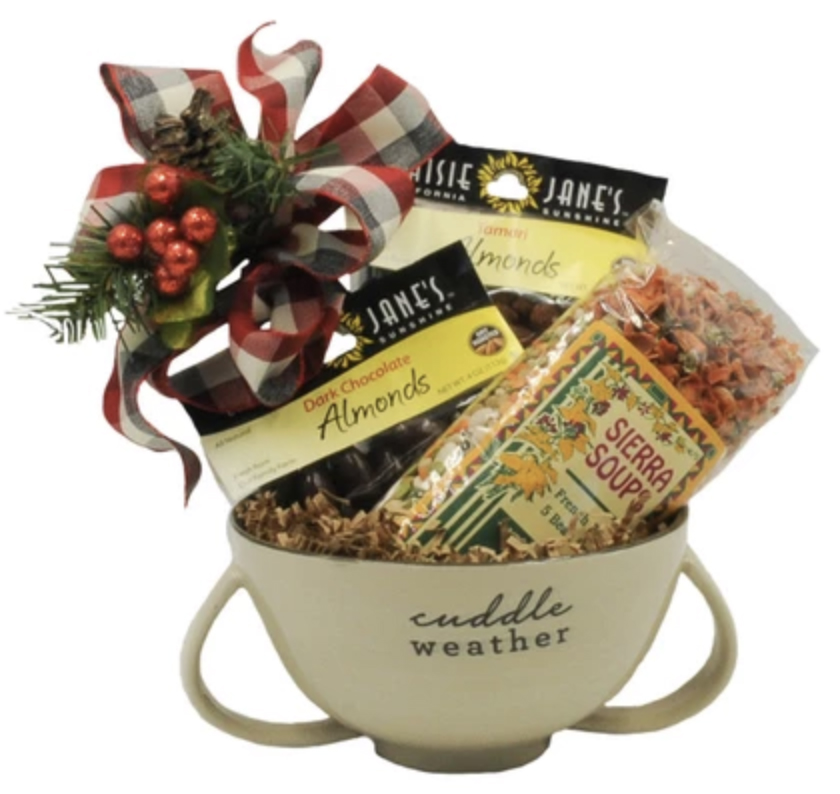 Check out this sweet gift! Our Cuddle Weather Mug features an extra large ceramic mug with two handles for you to fill with your favorite soup or extra large winter drink. We fill it with Sierra Soup mix (all the dry ingredients you need for a delicious hearty soup), Maisie Jane's Tamari Almonds and Dark Chocolate Almonds for dessert. And it comes decorated with one our handmade seasonal bows.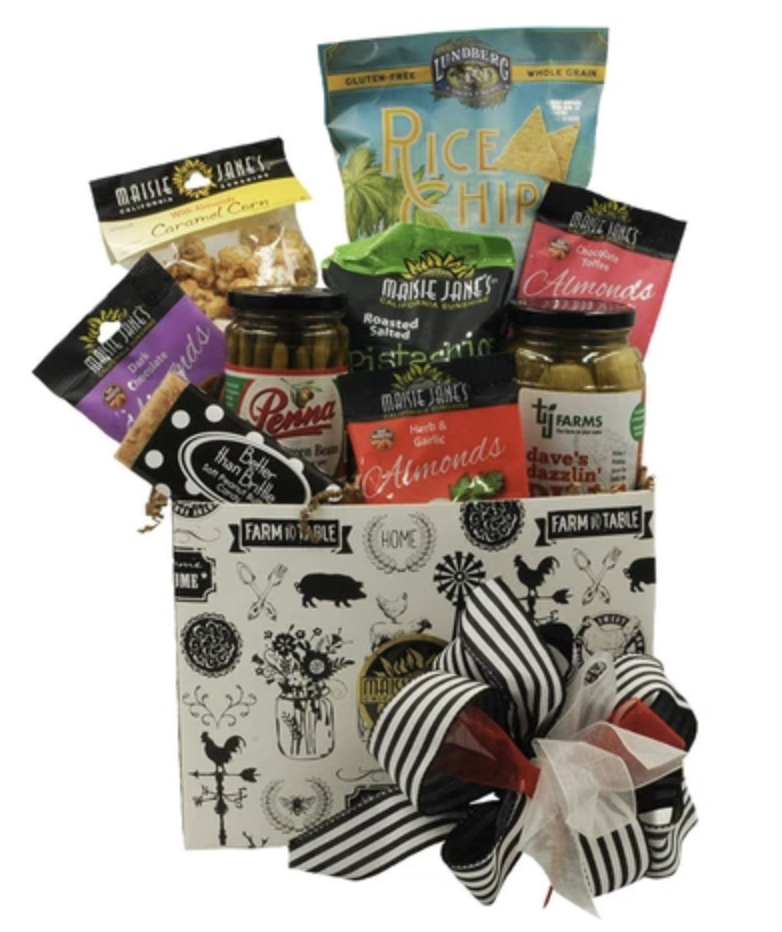 We love our new Farm to Table gift box! It's so cute and it's filled with great Maisie Jane's and other local treats. From Maisie Jane's, you'll find Bulk Roasted Salted Pistachios, Herb & Garlic Almonds, Chocolate Toffee Almonds, Dark Chocolate Almonds, and Caramel Corn with Almonds. Additional selections: TJ Farms Dave's Dazzling Dills, Penna Spicy Green Beans, Better than Brittle Bar and Lundberg Farms Rice Chips.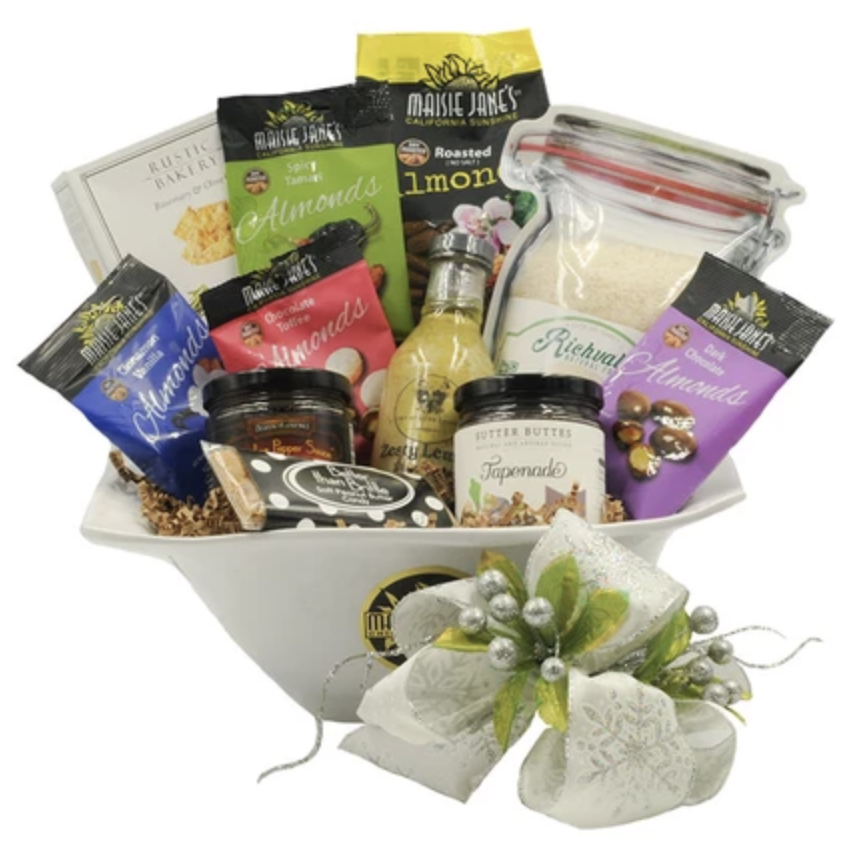 Our White Elegance Salad Bowl Gift Basket features a stylish white melamine salad bowl overflowing with Maisie Jane's nuts and delicious local products: Two English Ladies Zesty Lemon Vinaigrette, Rustic Bakery Flatbread, Sutter Buttes Fig and Olive Tapenade, Richvale Jasmine Rice, Maisie Jane's Spicy Tamari Almonds, bulk bag of Oven Roasted Almonds, Chocolate Toffee Almonds, Dark Chocolate Almonds, Cinnamon Vanilla Almonds and Better than Brittle bar.
And there are so many more! Don't forget to put a reminder in your calendar—the sale is from Nov. 27 – Dec. 2nd. But why not check out our online store and bookmark your favorites now?
---
Maisie Jane's California Sunshine Products, Inc. was founded on strong beliefs and passion for offering unique, flavorful, top-quality, nut products. At Maisie Jane's we strongly believe in earth-friendly practices that start on our family owned and operated orchards. We use Organic farming practices and continue in the process by using all-natural ingredients with no preservatives or GMOs. And we believe in honest, friendly and helpful customer relations at all levels. We take pride in every task, every day, with every person.