Berry Coconut Almond Smoothie
Posted on : April 26th, 2021
Healthy, yet satisfying…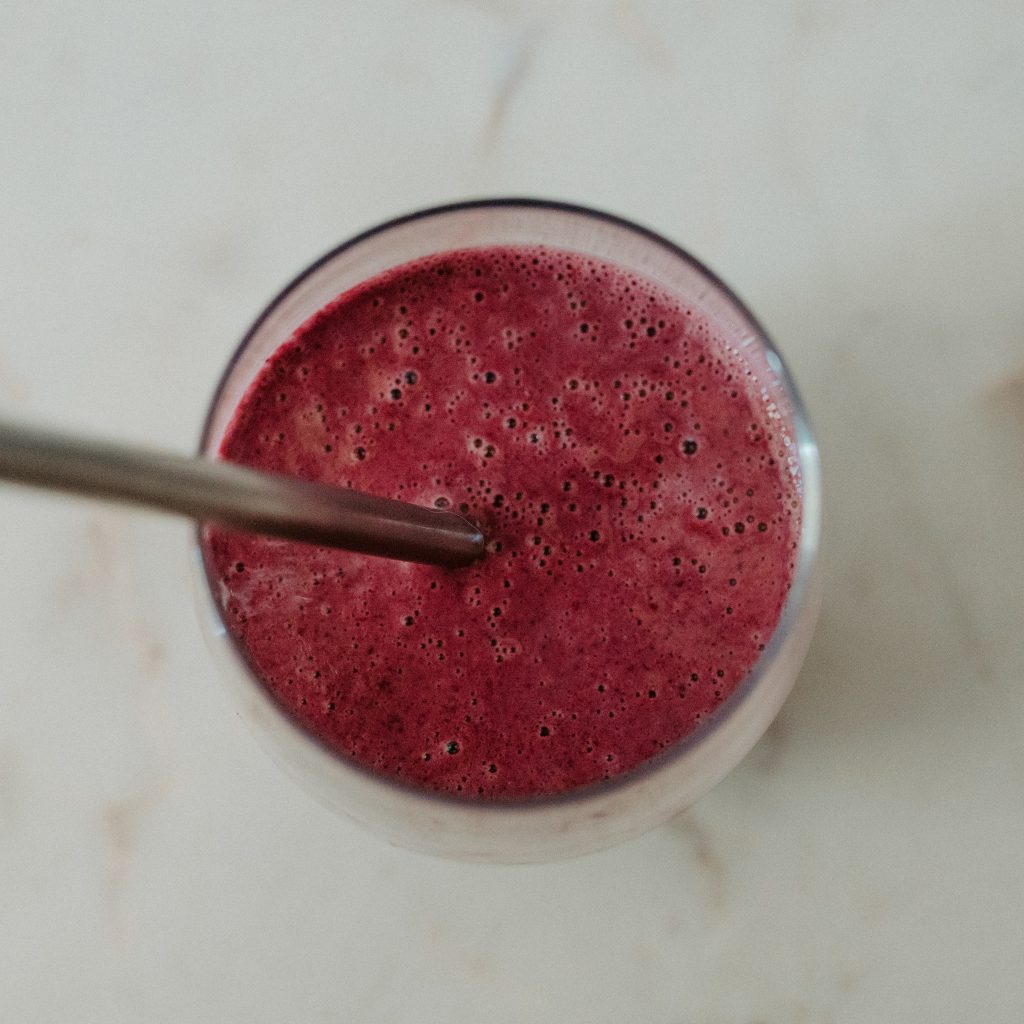 One of the things we are constantly striving for at Maisie Janes is choosing and creating healthy food options and combos that are equally delicious. We love experimenting with flavors, like our dark chocolate chipotle almonds that have the perfect amount of kick, or our curry spiced cashews that have such a unique flavor. Our gift basket food combos are wholesome products that we have tested out and enjoyed ourselves. If we wouldn't feel good eating it, we wouldn't feel good selling it. We take pride in hand selecting the best quality local ingredients and creating our OWN ingredients and recipes that leave you feeling good all over. 
When we say "healthy ingredients" we typically mean natural. For example our Maisie Janes honey is still "sugar," but its made by our bees and is much better for you than refined sugars. Our nut butters are still "fatty," but they are chock full of healthy fats, not trans fats, and no added sugars. Even our dried fruit is sulfate free!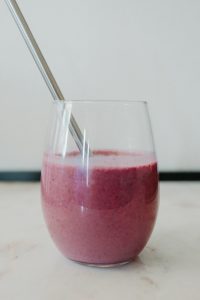 Today we are going to show you one of our go-to smoothie recipes that includes our Maisie Janes honey and almond butter, blended up with a few other winners to create a refreshing and filling meal or snack. And the color is so pretty!
This recipes makes 2 servings for sharing…
What you'll need:
*Put all ingredients in the mixer and add your milk or water slowly until you reach the desired consistency. Remember to mix long enough for a creamier texture with less seeds. 
Slurp, and Enjoy! 
Maisie Jane's California Sunshine Products, Inc. was founded on strong beliefs and passion for offering unique, flavorful, top-quality nut products. We embrace earth-friendly practices that start on our family-owned and operated orchards. We use organic farming practices and continue in the process by using all-natural ingredients with no preservatives or GMOs. We believe in honest, friendly and helpful customer relations at all levels. We take pride in every task, every day, with every person.