Balsamic Almond Butter Dressing
Posted on : April 6th, 2021
Spring is here!
Which means evening bike rides, blooms at Table Mountain, the welcoming of short sleeves, and fresh fruits and veggies galore! Whatever spring means to you, get outside and do it!

 
We just love our home town of Chico for its spring and summers, and especially for its farmer's markets! We have a plethora of amazing local growers that provide the Chico community with local produce and other goodies. Maisie even carry some of those vendors in her country store.  You can come in and check them out any time Monday-Saturday, 10am-4pm.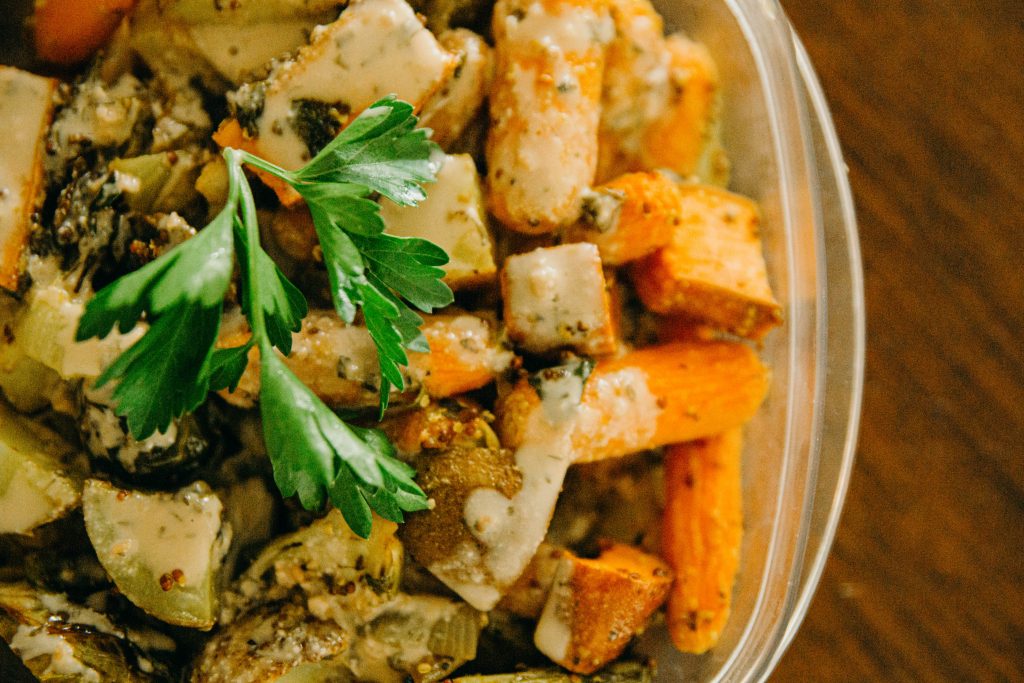 It's time to trade in those comfort food recipes for something a little more light and tangy. We've tried this recipe by the Fit Mitten Kitchen to make the perfect creamy dressing to drizzle on any salad, roasted veggies, or whatever your heart desires. 
How to make it:
Total Time: 5 minutes
Yields: 8 oz 
Ingredients:
3 Tbsp balsamic Vinegar

1.5 Tbsp extra virgin olive oil

3 tbsp maple syrup

1.5 tbsp stone ground mustard

1/2 tsp salt

2-4 tbsp water to thin for desired consistency

 
Instructions: 
Add all ingredients to small blender or food processor. Blend until smooth, adding water 1 tablespoon at a time until desired consistency is reached. I typically add 3 tablespoons. Alternatively you could whisk in medium bowl, but using a blender or food processor is best. 

Taste test the dressing to make sure you're alright with the vinegar-sweetness ratio, adding more sweetener or more balsamic to taste.

Serve with salads, roasted veggies, or even as a chicken or steak sauce.

Store salad dressing in covered jar in refrigerator up to 1 week. Dressing may get thick after sitting in fridge You can add a little bit of water and stir well with spoon before using.
Maisie Jane's California Sunshine Products, Inc. was founded on strong beliefs and passion for offering unique, flavorful, top-quality nut products. We embrace earth-friendly practices that start on our family-owned and operated orchards. We use organic farming practices and continue in the process by using all-natural ingredients with no preservatives or GMOs. We believe in honest, friendly and helpful customer relations at all levels. We take pride in every task, every day, with every person.