Visit Maisie Jane's During the Sierra Oro Farm Trail Passport Weekend
Posted on : September 18th, 2017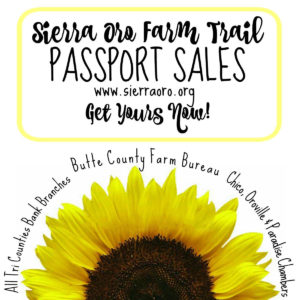 One of our favorite events is coming up soon: the 8th Annual Sierra Oro Farm Trail Passport Weekend, October 7th & 8th (Columbus Day Weekend)! If you live in Butte County, CA or plan to visit, get your tickets soon because this event tends to sell out fast. Once a year our locally-owned wineries and specialty farms throw open their doors to meet the public and offer wonderful samples of all kinds of food, wine and beer products.
Here at Maisie Jane's we make it a party! Come join us on the porch of our quaint country store at 1324 Dayton Rd., Chico, CA as we celebrate with several of our store venders: Two English Ladies, Baja Mariner, Sylvia's Salsa, Chico Spice, and Patty's Window and Jewelry Gift Items. We'll have lots of samples of Maisie Jane's nut products, of course. We'll also be serving an exclusive beer made with Maisie Jane's almonds made by local world famous brewer Sierra Nevada! We're looking forward to it—last year their offering was called "Almond Joy" delicious!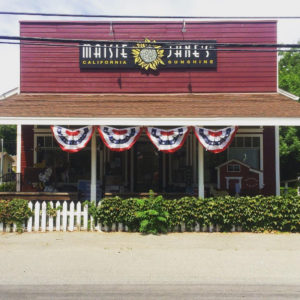 Foodies, wine and beer enthusiasts and folks looking for a fun weekend getaway love this event. You can take a self-guided tour of the scenic agricultural trails, meet local farmers and winemakers, and eat and drink your way around the county. See you there!
---
Maisie Jane's California Sunshine Products, Inc. was founded on strong beliefs and passion for offering unique, flavorful, top-quality, nut products. We strongly believe in earth-friendly practices that start on our family-owned and operated orchards. We use organic farming practices and continue in the process by using all-natural ingredients with no preservatives or GMOs. We believe in honest, friendly and helpful customer relations at all levels. We take pride in every task, every day, with every person.