Food Lover's New Year Resolutions for the Good Life!
Posted on : January 1st, 2018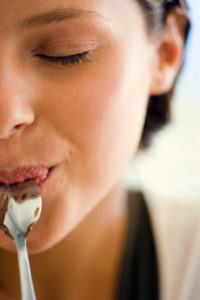 Do you do New Year Resolutions? I usually do and, in fact, my resolutions can sometimes be quite a long list. But this year feels different. I don't really want to resolve to be such a hard task master on myself. Sure, there are a few improvements I need to make. But this year I think my biggest resolution is to be nicer to myself—to make time for people I love and things I love to do at least as much as I focus on what's wrong, what I need to work at, and what I need to change! Do I really need to lose weight? Maybe. Eat healthier? Probably. But this year I resolve to enjoy my life, especially as I resolve to make it healthier. Enjoyment of life is a key part of a healthy lifestyle, after all! What else are we doing it for?
As I look back at the old year and look forward to the future, I think our newest Maisie Jane's products fit my resolution to a tee. Our new snack packs and nut butters are the perfect combination of healthy nutrition and just plain delicious!
Maisie Jane's Snack Packs
Our snack packs are just the right size for adding to a child's lunchbox or to enjoy at your desk at work. Try our Sweet and Salty Nuts and Seeds, Spicy Tamari Almonds or Herb & Garlic Almonds for a satisfying afternoon snack or choose between Dark Chocolate Almonds or Milk Chocolate Almonds for a yummy sweet treat! All our snack packs feature our all natural dry roasted almonds and are Kosher-certified and gluten-free. And now, when you buy any of our snack pack 6-packs, you'll get a 1.13 oz surprise flavor bonus bag so you can try another wonderful snack pack flavor for free!
Our Newest Nut Butters
This year we also added two new—and crazily delicious—nut butters to our already popular nut butter selections. Our Organic Sea Salted Caramel Cashew Butter and our Organic Sea-Salted Dark Chocolate Almond Butter will fuel the dessert and fancy breakfast fantasies of the most avid foodies! Spread it on crepes, waffles, croissants, scones, fruit, crackers, rice cakes, or simply do what I do and eat it by the spoonful! And this is the perfect time to try some because they're on sale!
Happy New Year! Let's make it a delicious one!
---
Maisie Jane's California Sunshine Products, Inc. was founded on strong beliefs and passion for offering unique, flavorful, top-quality, nut products. We strongly believe in earth-friendly practices that start on our family-owned and operated orchards. We use organic farming practices and continue in the process by using all-natural ingredients with no preservatives or GMOs. We believe in honest, friendly and helpful customer relations at all levels. We take pride in every task, every day, with every person.