Chocolate Almonds Are an Easter Tradition
Posted on : March 26th, 2018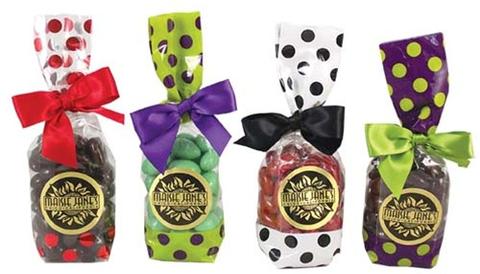 If you visit Portugal close to Easter time you are bound to see store windows filled with bowls of almond candies. That's because it is part of the Portuguese tradition for people to give each other almonds (amêndoas) at Easter. Because they are naturally egg-shaped, they represent Spring fertility or resurrection so godparents give them to their godchildren.  Amêndoas come in every variation you can think of: coated with a hard candy shell in a variety of colors, coated in chocolate (cláudias), or carmelized sugar (amêndoas torradas).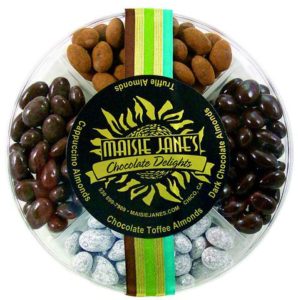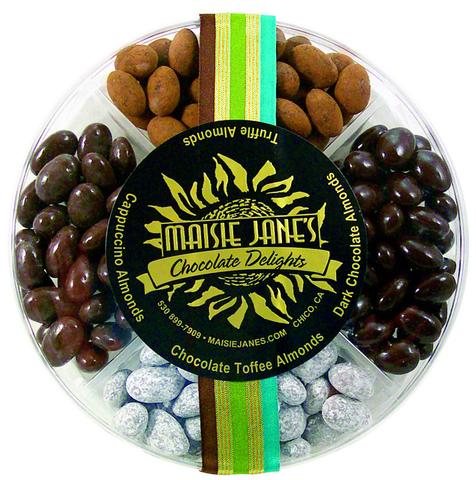 Would you like to participate in this tradition yourself? Maisie Jane's has your chocolate almond and other almond candy needs covered! Stop by our country store at 1324 Dayton Road in Chico, CA and pick some up for your Easter celebration! We have bags of chocolate almonds to add to your Easter baskets, prepackaged polka dot bags with particular favorites, or feed a crowd with our ever-popular chocolate rounds!
Visiting family and want to bring a special treat? Bring an Easter basket filled with yummy treats like one of our Family Fun gift baskets. This large one is particularly nice. It's filled with a Chocolate Delight Nut Round, a Sweet & Salty Nut Round, two bags Caramel Corn & Almonds, bulk bags of Oven Roasted Almonds, Roasted Salted Pistachios, Chocolate Cherries, Mint Chocolate Almonds, and Organic Natural Cashews. It will be decorated with a season appropriate ribbon and wrapped in cellophane for easy transportation and giving.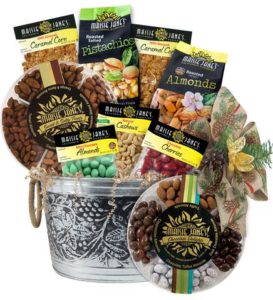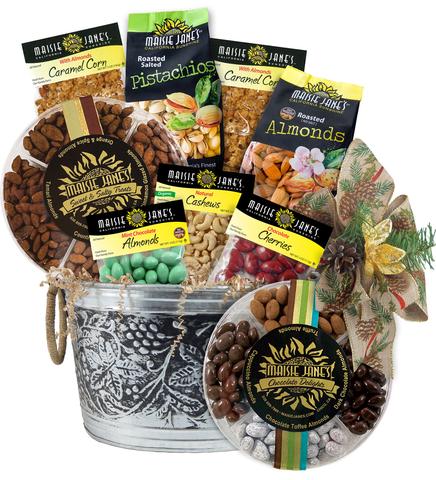 There are many other gifts for helping to celebrate the holiday as well. Come on by and check them out!
---
Maisie Jane's California Sunshine Products, Inc. was founded on strong beliefs and passion for offering unique, flavorful, top-quality, nut products. We strongly believe in earth-friendly practices that start on our family owned and operated orchards. We use Organic farming practices and continue in the process by using all-natural ingredients with no preservatives or GMOs. We believe in honest, friendly and helpful customer relations at all levels. We take pride in every task, every day, with every person.